The Opportunity
We are seeking a highly skilled and experienced Product Owner to join our team. Reporting to the Product Manager, the Product Owner will play a pivotal role in translating product vision into actionable user stories and requirements. The ideal candidate will have a strong understanding of Agile Scrum methodologies, the software development life cycle (SDLC), and experience working with SaaS products in a fast-growing company environment.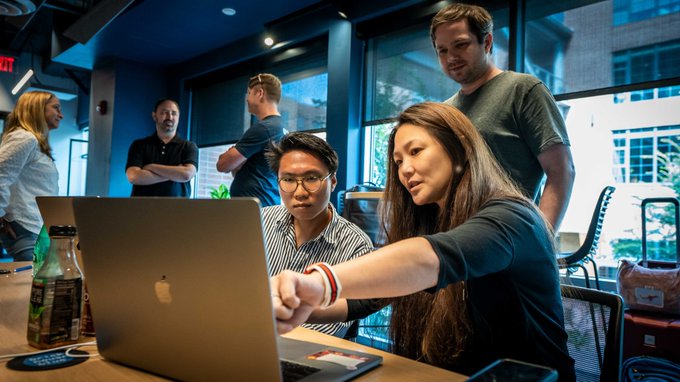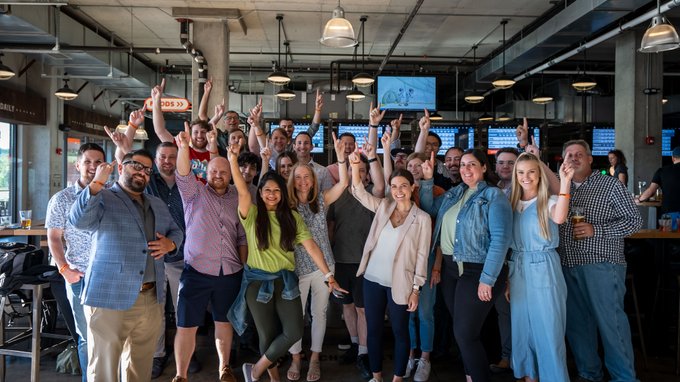 About Seamless
Seamless delivers the world's best sales leads. Through our product, we help sales teams maximize revenue, increase sales, and easily acquire their total addressable market using artificial intelligence; by development of a robust real-time contact and company search engine as well as a suite of technically-advanced tools to support sales and lead generation. We have been recognized as one of Ohio's fastest growing companies and have been recently ranked No. 7 in LinkedIn's Top 50 Startups of 2022, featured in Forbes as #1 Software company in Ohio in 2022, and on G2's "Top 100 Highest Satisfaction Products for 2022" list!
The Seamless Team
We have an amazing culture and work environment that anyone would want to be a part of. We encourage a culture of positivity. We thrive off of continuous feedback and do whatever it takes to help our team and customers be successful. You will grow as an individual, professionally, and be able to see and feel the impact you are making to the growth of Seamless every day.
Role Responsibilities
Collaborate with the Product Manager to define and prioritize product features, enhancements, and user stories based on market research, customer feedback, and business goals.

Act as the primary point of contact for the development team, ensuring clear communication and understanding of product requirements and priorities.

Create and manage the product backlog, including user stories, acceptance criteria, and prioritization, in alignment with the product roadmap and company objectives.

Facilitate backlog refinement sessions, sprint planning, daily stand-ups, sprint reviews, and retrospectives, following Agile Scrum methodologies.

Work closely with cross-functional teams, including engineering, design, and QA, to ensure timely and successful delivery of product increments.

Continuously monitor and evaluate product performance, usability, and customer satisfaction, identifying areas for improvement and recommending necessary adjustments.

Gather and analyze customer feedback, market trends, and competitive insights to inform product decisions and identify opportunities for innovation.

Collaborate with stakeholders to define and document product requirements, user flows, and wireframes, ensuring a clear and shared understanding of the product vision.

Stay informed about industry best practices, emerging technologies, and trends related to SaaS products and agile methodologies.
Candidate Requirements
Bachelor's degree in Computer Science, Business, or a related field.

2+ years of experience as a Product Owner or similar role, preferably in a SaaS or software development environment.

Strong understanding of Agile Scrum methodologies, with experience working in cross-functional Scrum teams.

Proficiency in the software development life cycle (SDLC) and product management practices.

Experience with Agile project management tools, such as Jira or Trello, for backlog management and sprint tracking.

Familiarity with SaaS products, their development processes, and customer-centric design principles.

Excellent communication and collaboration skills, with the ability to effectively engage with stakeholders at all levels.

Strong analytical and problem-solving abilities, with a focus on data-driven decision-making.

Detail-oriented and organized, with the ability to manage multiple priorities in a fast-paced, dynamic environment.

Self-motivated and proactive, with a drive for continuous learning and professional growth.
Check out what our employees think about working at Seamless: CLICK HERE
Seamless.AI has been delivering the world's best sales leads since 2015. Our product is the first real time, B2B search engine helping sales teams maximize revenue, increase sales, and easily acquire their total addressable market using artificial intelligence. We have been recognized as one of Ohio's fastest growing companies and won 2020 Best Places to Work, LinkedIn's Top 50 Tech Startups in 2020 and 2022, and Purpose Jobs 2023 Best Workplace Culture and Best Work-life balance. We are an equal opportunity employer and value diversity at our company. We do not discriminate on the basis of race, religion, color, national origin, gender, sexual orientation, age, marital status, veteran status, or disability status. Visa Sponsorship is not included in our hiring package. Applicants will need to be authorized to work in the U.S.