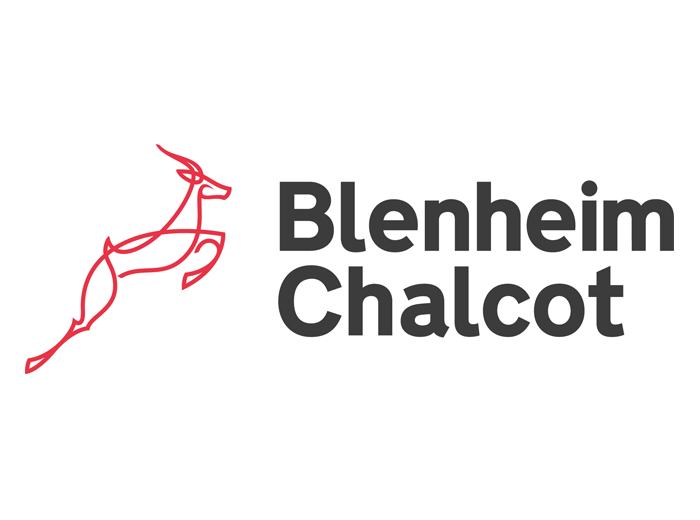 Product Impact Manager
Are you curious, excited by experimentation and always looking for a better way of doing things?
Do you want to keep learning and developing whilst getting hands-on, entrepreneurial, business building experience?
Do you want to have the opportunity to launch, build and grow a successful business?
If so, we would love to hear from you!
We are looking to hire high-energy, entrepreneurial and value-adding talent to join one of the FinTech ventures in the Blenheim Chalcot portfolio, the UK's most successful venture builder.
ABOUT US
We're a venture builder. At Blenheim Chalcot, we invest more than just funds. We invest our knowledge and experience, our ideas and infrastructure. Our ventures are at the forefront of a multitude of industries being disrupted by digital including FinTech, EdTech, GovTech, Media, Sport, Charity and more. We are highly entrepreneurial and seek opportunities where digital technologies can disrupt major markets - ventures we have built range from ClearScore to Agilisys and AVADO to even the Rajasthan Royals IPL cricket team.
All our 20+ portfolio companies have each been conceived and launched by us and now have total sales of over £0.5bn and more than 3,000 employees. Our assets under management stand at greater than £1.8bn.
As part of our expansion strategy, in 2022, we are working increasingly closely with financial and strategic partners, such as PayPal, FIS, Legal & General, Experian, Google, Worldpay, Barclays, Imperial College and some of the leading international VC and PE companies including General Atlantic, Lead Edge, QED, FTV, Highland and Frog Capital.
Impact Beyond Profit
15% of our partnerships and ventures are charities. In the same way that we support our ventures, our Partners provide direct hands-on support to the charities through sitting on the boards and much more.
Our Behaviours
Honesty and integrity – trustworthy
Resilience - keeps going when the going gets tough, remains optimistic in the face of challenges, open to feedback and willingness to change and experiment
Team work – is collaborative and supportive, elevating and developing others to deliver results
Innovation - restless to improve, challenges how to make things better
Deliver results - keeps promises, drives to achieve, commitment to high quality work
People awareness – collaborative and supportive, respectful
Commercial awareness - looks for best value solutions for the business, understand costs / revenues, spends money wisely
THE ROLE
Key Responsibilities
The Product/Business Impact Manager (P/BIM) is a vital role within many of the BC portfolio businesses where you will engage with a portfolio business to provide critical strategic and operating capabilities where it is needed most. The successful P/BIM will play a major role in leading and shaping a venture's development working on:
Taking the ownership and management of the product roadmap and lifecycle of specific products within the FinTechs product portfolio
Acting as the business champion from the customers' and users' perspective and helping teams understand the value the business creates for its clients
Specific Duties
Depending on the project, you will need to be comfortable doing the following:
Be responsible for developing product specifications for the engineering teams, working closely with them to prioritise delivery.
Co-ordinate cross-functional activity across internal and external stakeholders throughout the product development process to ensure all requirements have been met and all processes are in place ahead of go-live.
Work closely with the Customer Experience and Market-Facing teams to ensure the business delivers end-to-end solutions that solve specific problems across multiple markets.
Be part of the team; coordinating and creating content for key product team activities such as quarterly roadmap reviews, all hands meetings and internal and external product comms.
Work in a highly entrepreneurial environment, focusing on execution and ensuring plans come to fruition.
Lead and manage teams.
Opportunity
This role is an excellent platform for experienced professionals to take their career to the next level and an opportunity unlikely to be found anywhere else. You will have the opportunity to work in a high growth sector and at an exciting stage of that ventures lifecycle.
At Blenheim Chalcot we pride ourselves on having an intentional and continuous learning culture at. As such, your ability to the impact venture success will be amplified by access to shared learnings from leaders across the portfolio as well as the centrally located Venture Builder Services team. As a part of this role, you will have the opportunity to take part in our cross-portfolio leadership development programme, Impact Boost, which aims to develop future senior leaders (with previous great success!) and allow you to grow your entrepreneurial toolkit.
The experience and exposure that the role offers could mean a permanent C-Suite/GM level leadership role in an existing venture or, to potentially starting and running an entirely new venture within the group. Former BIMs have gone on to have accelerated career paths within Blenheim Chalcot with the role being the launchpad for our venture CEOs and senior BC management members.
ABOUT YOU
The ideal candidate will have a track-record in delivering results in a fast-moving business and hence be comfortable with change and uncertainty. Excellent stakeholder management experience is essential to being successful in this role.
The Ideal Candidate
Feel comfortable and able to be flexible in a dynamic environment where there is a high velocity of change that comes with the territory of early-stage ventures
Highly motivated and 'entrepreneurial' with a strong sense of ownership
Evidence of strong professional skills and performance in your preferred domain (e.g. research, business analysis, solution architecture, project management or product management etc.).
Be passionate about adding value to high-growth start-up businesses
Be quick to assess complex situations and identify potential solutions
Have the communication and people skills to be able to work with CEOs, senior management and other stakeholders to formulate strategic plans and mobilise/manage teams to execute on a plan
Excellent stakeholder management.
Be able to operate at a range of levels – both in terms of big picture strategic thinking, thought leadership and getting into the data and analysis
8 years + experience, bachelor's degree or equivalent life experience
Dynamic, insightful and influential with the ability to operate at strategic and operational levels
WHAT WE CAN OFFER YOU
Have the opportunity to be a part of and learn from the incredible talent in the BC portfolio.
Be exposed to the right mix of challenges and learning and development opportunities, including secondments and the opportunity to move around VBS or/and its ventures
A fun and open, if a little cricket obsessed, atmosphere
Discretionary bonus
25 days of paid holidays
Benefits e.g. health, dental etc
PROCESS
We have a rigorous recruitment process, which we use for all our roles to ensure we attract the very best talent.
Individuals seeking employment at Blenheim Chalcot must note that we see diversity as something that creates a better workplace and delivers better outcomes. As such, we are keen to maximise the diversity of our workforce and actively encourage applications from anyone and everyone.
By submitting your CV you understand that we have a legitimate interest to use your personal data for the purposes of assessing your eligibility for this role. This means that we may use your personal data to contact you to discuss your CV or arrange an interview, or transfer your CV to the hiring manager(s) of the role you have applied for. You can ask us at any time to remove your CV from our database by emailing recruitment@blenheimchalcot.com – but please note that this means we will no longer consider you for the role you have applied for. You can review our privacy policy here.