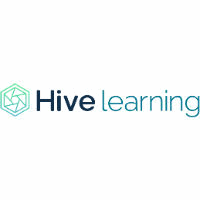 Content Producer
ABOUT HIVE LEARNING
Hive Learning helps people and organisations adopt the behaviours critical for growth. Whether it's becoming an infinite learner, being more inclusive, embracing change or adopting a growth mindset, we help people form healthy habits by learning together every day.
We've seen how people who learn together every day make exceptional things happen. They lead people better. They build smarter robots. They hit golf balls further. They close bigger deals. They coach children more effectively. Whatever their thing, they do it better.
Hive Learning was founded in 2012 by Rugby World Cup winning coach and Team GB Director of Sport at London 2012, Sir Clive Woodward. Clive's philosophy for high performance is built on a foundation of everyday learning, collaboration and winning as one team with shared team values.
We're a young agile company acclaimed across sport, business and education, and we're transforming the way companies like Barclays, Jaguar Land Rover and the FA put learning and culture change into action.
Our multi-discipline start-up team of 60 people spans in-house web and app development, professional services, content development, commercial, and marketing - all with a common passion for learning and making a difference.
We're based in Hammersmith, London and backed by Blenheim Chalcot. And now we're looking for someone who is just as inspired by learning as we are to help us build engaging digital learning content.
THE OPPORTUNITY
Are you curious to learn and continually improve, and happy to get stuck in? Do you have a knack for synthesising complex ideas into simple guidance?
We're looking for a content producer to work in our diversity & inclusion (D&I) practice who can help us build D&I-related learning content that helps our users learn and grow. You'll research, structure and create content that's engaging and drives real behaviour change.
As a small content team, we're looking for someone who can grow with us. You'll contribute original ideas and help us shape the direction of our output. You'll be as happy creating a custom GIF to make our content sing as you will be building a client content & engagement plan to map out how we'll deliver content to engage users.
You'll sit in the content function but will work closely with the Customer Success and Commercial teams. You'll have the opportunity to be mentored and supported by an experienced content director and passionate content teammates, and regularly work alongside members of our exec team, too.
THE ROLE
Key roles and responsibilities:
Write cards (our word for a page of learning content), following our proven methodology and brand guidelines

Research and collate the best resources from the web within a specific topic area

Read, synthesise and distil key points and case studies from the best management resources, including books, podcasts, academic articles and the web

Map out topic areas based on your research to create bodies of learning content

Source and create the best complementary images, infographics and GIFs

Copywriting and proofreading support for our content team

Digitise existing client content to optimise it for mobile bite-sized learning

Attend select client meetings to help capture and shape their content briefs, and demo and showcase our content work

Liaise with the internal team as appropriate to get client feedback to develop client-specific tone of voice and style guidelines
Key skills, experience and attributes:
Degree-level education or equivalent life experience!

Excellent interpersonal, writing, communication and presentation skills

High tech competency, particularly for web searches

Analytical with a thirst for continuous improvement

You excel in a high-growth environment, working at a fast pace, embracing change and adjusting course regularly

Experience managing lots of tasks at once and being able to prioritise your work accordingly and don't get flustered or stressed when stretched

You're an infinite learner who is curious - you're always seeking a better way, and enjoy researching even totally unfamiliar topics

You have laser sharp organisation and prioritisation skills

You thrive in an autonomous (but supportive) environment, you're proactive and happy to get stuck in

You love collaboration, embrace feedback and seek out others' viewpoints

You're looking for a role with room to grow, adapt and flex to your unique areas of expertise

You get pleasure from doing a phenomenal job and going the extra mile

NICE TO HAVES
1-2 years experience working in a similar research / junior copywriting role

Experience using Adobe Creative Cloud (or similar design tools)

A passion for diversity, equality, inclusion and/or social justice

A creative side to you
WE CAN OFFER YOU:
Continuous opportunities for personal development; take part in frequent development events and expert sessions being hosted at Blenheim Chalcot, plus connect and be mentored by some of the incredible people that work here in the 20+ other start-ups we share a building with

Fun activities, nights out, office fruit, beverage fridge stocked with everything from beer and fizz to coconut water and San Pellegrino

Competitive salary

25 days annual leave

Your birthday off

Life assurance

Pension scheme

£800 flexible benefits package – you pick a combination that suits you from a list including medical insurance, dental cover, gym membership and much more.
Join our mission. Join Hive Learning.