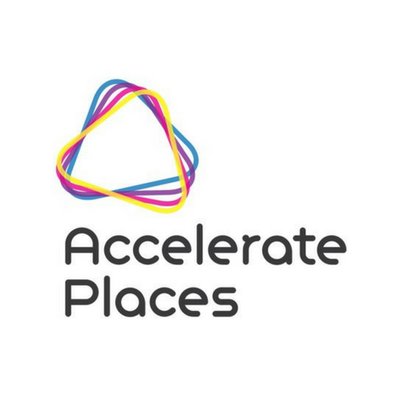 Who We Are
At Accelerate Places we are on a mission to create the best places for businesses to grow.  We are backed by Blenheim Chalcot, the UK's leading digital venture builder who are behind some of the UK's most successful start-ups.
We want our locations to be the best place to build a business and our goal is to take away all the hassles of managing an office, so our customers can focus on what is important – growing their businesses .
We are a flexible office space provider delivering fully managed scale up space for businesses that provides great space, community and access to expertise, know how and talent to support the growth of our members.


The Role
We are looking for a talented and passionate Business Manager for our building in Hammersmith. This is a fulltime position and will report directly to the Head of Operations.  
Your main responsibility will be community facilitation, providing an inviting and friendly service for our members, guests and employees visiting our building. You'll help make our building a great place to visit, a great place to be, and act as an ambassador for the Accelerate Places brand. As one of the most visible people in the building, you will help us build a great culture and set our standards for great facilities and service.


Key responsibilities will include (but not limited to):
Make the best first impression
Make the best possible first impression for members, guests and employees visiting our building from arrival to departure.
Meet and greet members and guests in a friendly yet professional manner.
Understand and demonstrate the values of Accelerate Places.
Ensure that areas are clean and well presented at all times.
Oversee the day to day running and upkeep of the building, including facilities management to ensure the smooth operation and functionality of the office.
Organisation of community events and activities for and on behalf of our members
Identify new opportunities to attract start up and scale up businesses
Seek out partnerships with local groups and influencers to identify opportunities to raise the profile of Accelerate Places.
Manage and track enquiries through the sales process.
Develop and deliver against a marketing activity plan to build leads and generate interest.
Build relationships
Recognise key members and guests, greet them by name and build strong relationships with them.
Always be approachable, open and willing to exceed expectations.
Develop trust by delivering on your promises, maintaining professional standards and managing key messages professionally and courteously.
Problem solve issues as they arise taking corrective action to avoid reoccurrence going forward.
Create a creative and growing community
Work with members to create connections and opportunities.
Build strong relationships with members to understand their needs, carefully managing key stakeholders and being responsive to feedback.
Mind-set and behaviour
Be energetic and vibrant with a clear focus on exceptional service in order to satisfy our members and their guests.
Inspire those around you with enthusiasm and motivation.
Be pro-active and highly organised.
Have a positive, can do attitude at all times and be prepared to be hands on when necessary.
You will have a fun personality and the ability to work well without supervision. You will be great at multi-tasking.
Competencies:
Deliver results

 

Drive for results
Focus on end customer and quality delivery
Plans and organises well
Manages multiple activities/projects well

 

Customer Experience

 

Comfortable and confident in engaging third parties
Able to build successful customer relationships at all levels
Understands customer requirements and exceeds them

 

Team Work

 

Clear communicator
Embracing and leading change
Collaborates well with others (team and Members)
Influences and builds relationships to deliver goals

 

Innovation

 

Creative in approach looks for new ideas outside of the status quo
Restless to improve

 

Resilience

Keeps going when faced with challenges, remaining positive and optimistic

 
About Accelerate Places
We're backed by Blenheim Chalcot, the UK's leading 'Venture Builder', so we know a bit about building and supporting growth businesses.  We've started up over 40 in the last 20 years.
At the heart of Accelerate Places is one priority – to make our members able to focus on the development of their business and take away all the other fuss. This is reflected in everything you will see – from reception to event and collaboration space.
We currently have major operating sites in London, Manchester and Nottingham and are expanding the portfolio quickly to keep up with the growth of our companies and that of our external members.