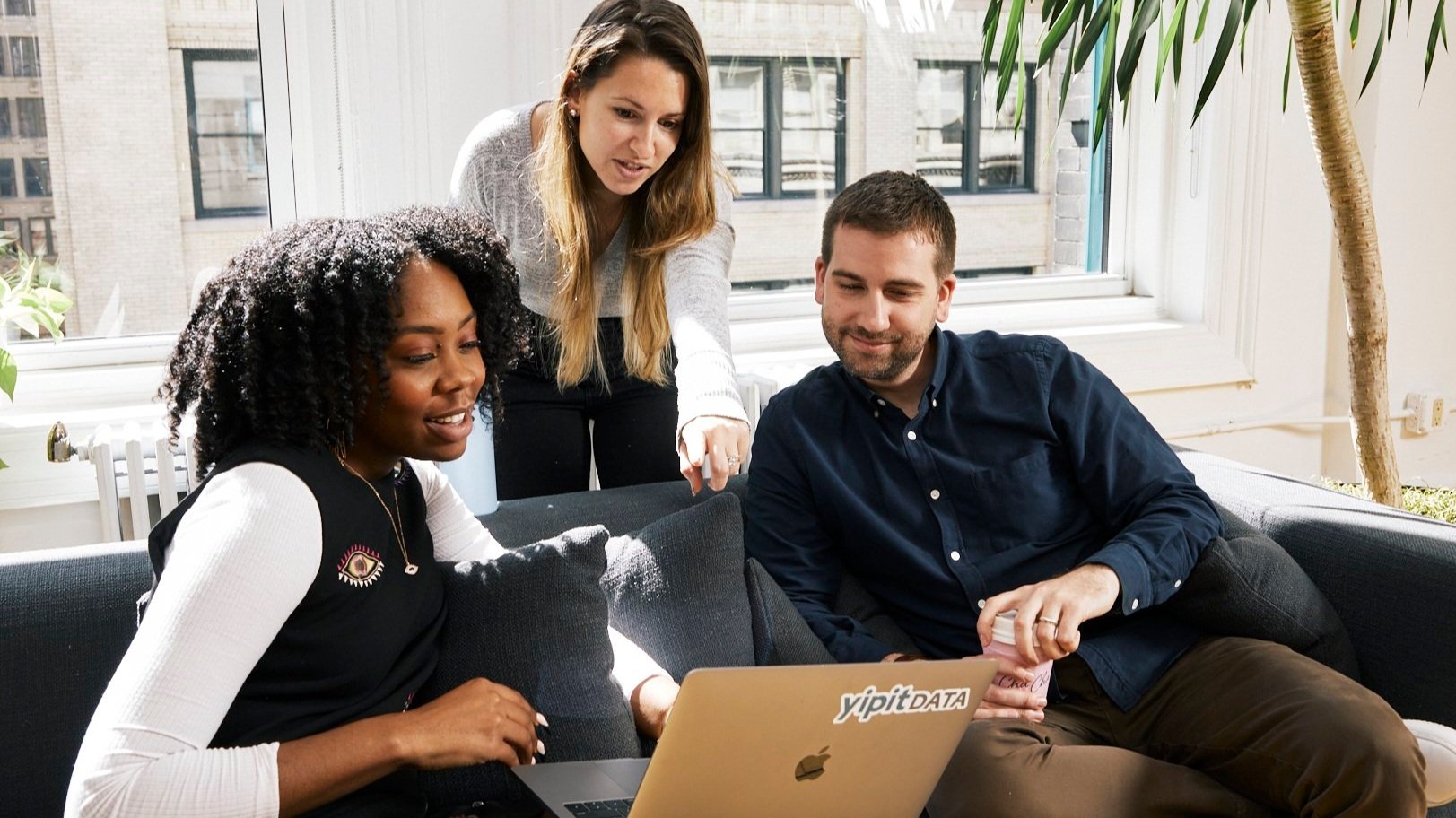 About Us:
YipitData is the leading market research and analytics firm for the disruptive economy and recently raised up to $475M from The Carlyle Group at a valuation over $1B.
We analyze billions of alternative data points every day to provide accurate, detailed insights on ridesharing, e-commerce marketplaces, payments and more. Our on-demand insights team uses proprietary technology to identify, license, clean and analyze the data that many of the world's largest investment funds and corporations depend on.
For three years and counting, we have been recognized as one of Inc's Best Workplaces. We are a fast-growing technology company backed by The Carlyle Group and Norwest Venture Partners. Our offices are located in NYC, Austin, Miami, Denver, Mountain View, Seattle, Hong Kong, Shanghai, Beijing, Guangzhou, and Singapore. We cultivate a people-centric culture focused on mastery, ownership, and transparency.
About The Role:
As the Executive Assistant (EA) to the Chief Executive Officer (CEO), you will work closely with the CEO, Chief of Staff, and the broader executive team to support all aspects of the CEO's work routine.
The dynamic nature of this role requires that the EA demonstrates exemplary time management skills and the ability to identify and anticipate the CEO's needs. The EA must interact seamlessly with a broad range of individuals, including members of the executive team and Board of Directors, all while maintaining a professional demeanor.
This role will report directly to the Chief of Staff but will have a dotted line to the CEO.
As Executive Assistant to the CEO You Will:
Manage the schedule and communications of our CEO including, but not limited to, heavy calendar management, inbox prioritization, and email drafting.

Collaborate with the Chief of Staff to ensure alignment on and prioritization of time-sensitive matters.

Tend to various administrative tasks including, but not limited to, monthly expenses and contact maintenance.

Coordinate the various logistical components of in-person meetings and conferences including, but not limited to, greeting guests, setting up board rooms, organizing catering, etc.

Own in-depth travel planning including, but not limited to, researching flights, coordinating ground transportation, and communicating in real-time to keep our CEO on schedule.

Own event coordination including, but not limited to, sourcing venues, negotiating contracts, and managing on-site preparations.

Tend to various personal tasks, both remotely and in-person, including, but not limited to, reservations, appointments, and errands.
You Are Likely To Succeed If:
You have 5-6 years of administrative support experience, preferably within the C-Suite or at the VP/SVP/EVP level. Bachelor's degree preferred but not required.

You have the ability to prioritize, but you are also adept at working on multiple tasks/projects simultaneously.

You are a team player capable of cultivating productive working relationships across the company.

You have a high level of judgment as it relates to communication with other executives, both internal and external.

You are capable of functioning at a rapid pace; you are a fast learner and you operate with a sense of urgency on a daily basis.
What We Offer:
Our compensation package includes comprehensive benefits, perks, and a competitive salary:
We care about your personal life and we mean it. We offer flexible work hours, flexible vacation, a generous 401K match, parental leave, team events, wellness budget, learning reimbursement, and more!

Your growth at YipitData is determined by the impact that you are making, not by tenure, unnecessary facetime, or office politics. Everyone at YipitData is empowered to learn, self-improve, and master their skills in an environment focused on ownership, respect, and trust.

The annual base salary for this position is anticipated to be

$80K ~ $90K

.

The final offer may be determined by a number of factors, including, but not limited to, the applicant's experience, knowledge, skills, and abilities, as well as internal team benchmarks.
Note on Work Location: This is a hybrid role that will require a physical presence in our NYC office when the CEO is in and when events, such as board meetings, occur.
We are committed to equal employment opportunity regardless of race, color, ancestry, religion, sex, national origin, sexual orientation, age, marital status, disability, gender, gender identity or expression, or veteran status. We are proud to be an equal opportunity employer.