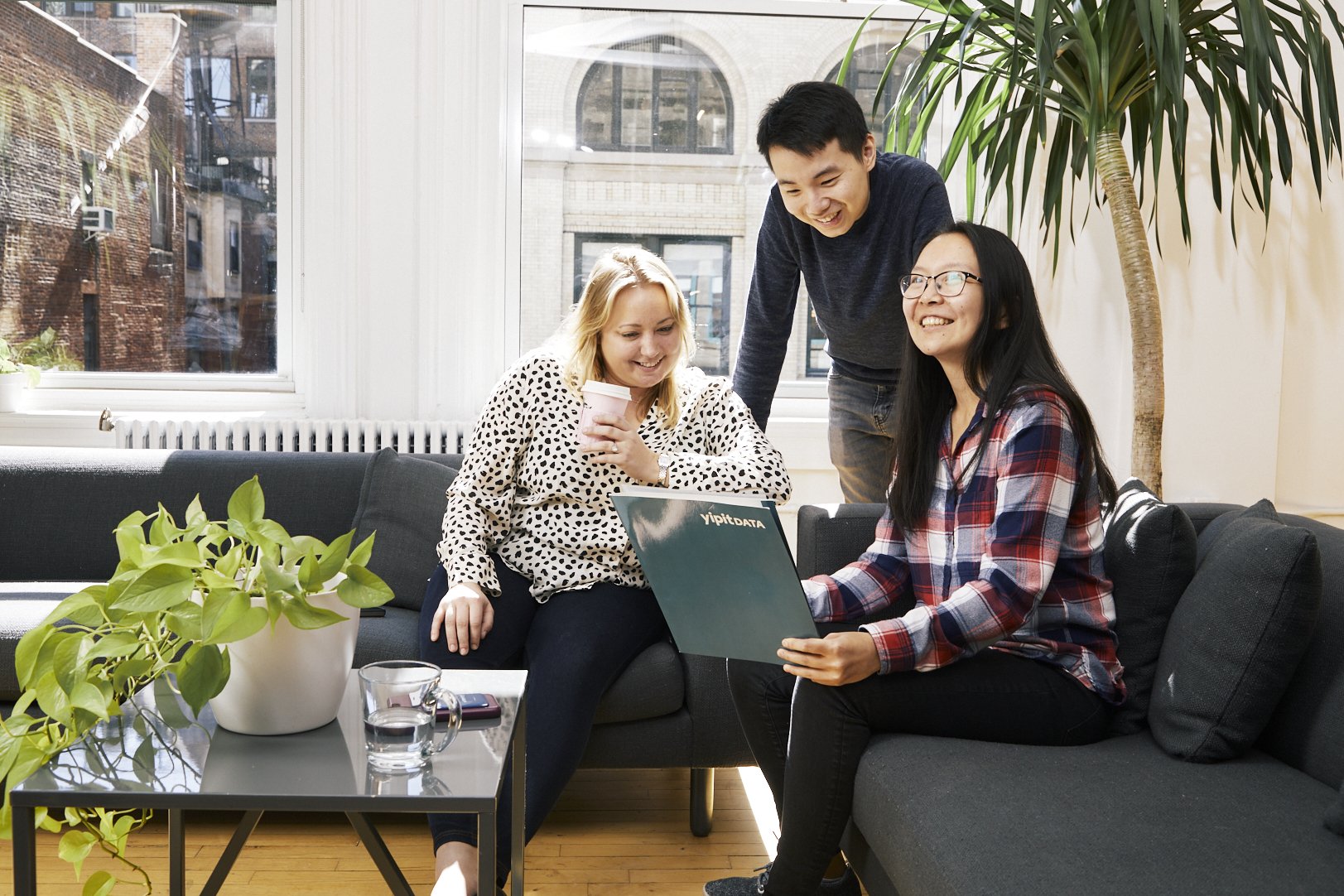 About Us:
YipitData is the leading market research and analytics firm for the disruptive economy and recently raised up to $475M from The Carlyle Group at a valuation over $1B.
We analyze billions of alternative data points every day to provide accurate, detailed insights on ridesharing, e-commerce marketplaces, payments and more. Our on-demand insights team uses proprietary technology to identify, license, clean and analyze the data many of the world's largest investment funds and corporations depend on.
For three years and counting, we have been recognized as one of Inc's Best Workplaces. We are a fast-growing technology company backed by The Carlyle Group and Norwest Venture Partners. Our offices are located in NYC, Austin, Miami, Denver, Mountain View, Seattle, Hong Kong, Shanghai, Beijing, Guangzhou, and Singapore. We cultivate a people-centric culture focused on mastery, ownership, and transparency.
About The Role:
Are you a motivated, collaborative, solutions-oriented attorney looking for a new role in a fast-paced financial tech company? Joining YipitData's legal team is a rare opportunity to become a core contributor to the success of a company that is building the future of investment research.
At YipitData, our legal team is an essential partner in the company's growth. As our Director of Privacy & Senior Product & Privacy Counsel, you'll have an opportunity to advise teams across our business on a wide-range of product and privacy matters.
You will help develop and scale YipitData's privacy program and product compliance framework. This position will require expertise in domestic and international privacy laws that impact our products and business operations. And as a member of the legal team at a dynamic and fast-growing company, you will have ample opportunity to work on a variety of unique product and privacy matters as well as other legal issues while partnering with teams across the company.
As Our Director of Privacy & Senior Product and Privacy Counsel You Will:
Be responsible for the development and implementation of YipitData's privacy compliance and product development programs in accordance with applicable laws and regulations

Collaborate with stakeholders across the company to operationalize privacy initiatives and implement privacy controls

Draft and maintain data processing agreements

Conduct transfer impact assessments and privacy impact assessments

Advise cross-functional teams on developing a comprehensive, global data governance program

Provide advice to our strategic partnerships and product development teams to create new and innovative data products while minimizing legal risks, ensuring compliance with applicable laws, and advancing broader business goals

Monitor new policy developments that may affect our strategic partnerships and product teams; advise teams on potential impacts

Drive awareness on data privacy and security issues, including development of training, policies, and guidelines that help business stakeholders spot and address data protection and privacy issues as they emerge in development of new products and technologies

Build and enhance the legal team's processes, efficiency, compliance framework and best practices

Serve as the go-to subject matter expert related to privacy, data protection and compliance on calls with customers

Provide expertise for special projects, including M&A and new product development

Advise upon and implement a best-in-class global data privacy & protection program that can scale with the business
You Are Likely To Succeed If:
You have

7+

years

of legal experience in privacy and data protection issues in a law firm and in an in-house legal department

You have deep experience providing advice to businesses developing data products

Experience with technology transactions is strongly preferred

CIPP/US certification

is required

You have active membership in good standing with the New York or California state bar and a J.D. from a top U.S. law school

You have an entrepreneurial mind set and have great project management skills

You work well collaboratively, but desire to operate independently and own the outcomes of the privacy program and product compliance framework that you develop with our team

You have exceptional communication and stakeholder management skills and can convey complex concepts in simple terms

You are very comfortable engaging on technical topics with product and engineering teams

You are passionate about data privacy and stay current on all relevant global developments

You have very strong research skills and a history of mastering a topic when advising on it

You are excited by navigating complicated and novel legal concepts and issues
This is an exciting opportunity for a top law firm associate or experienced attorney at a high-growth tech or data product company with strong communication skills and impeccable judgment.
This is a remote-friendly opportunity that can sit in NYC (where our headquarter is located), one of our office hubs (Austin, Miami, Denver, Mountain View, or Seattle), or anywhere else in the US. However, depending upon where the remote work is performed, income could be subject to New York State tax withholding. Please note that we pay NYC-based salaries for US roles regardless of where employees choose to work.
What We Offer:
Our compensation package includes equity and a highly competitive salary.

We care about your personal life and we mean it. We offer flexible work hours, unlimited vacation, a generous 401K match, parental leave, team events, wellness budget, learning reimbursement, and more!

Your growth at YipitData is determined by the impact that you are making, not by tenure, unnecessary facetime, or office politics. Everyone at YipitData is empowered to learn, self-improve, and master their skills in an environment focused on ownership, respect, and trust.

The final compensation package for this role may be determined by a number of factors, including, but not limited to, the applicant's experience, knowledge, skills, and abilities, as well as internal team benchmarks. The compensation package also includes equity.
We are committed to equal employment opportunity regardless of race, color, ancestry, religion, sex, national origin, sexual orientation, age, marital status, disability, gender, gender identity or expression, or veteran status. We are proud to be an equal opportunity employer.