The Opportunity
If you are a visionary engineering leader with a passion for innovation, architectural expertise, and a track record of delivering results, we invite you to apply to become Seamless.AI's VP of Engineering and help drive our technical excellence to new heights.
The VP of Engineering will serve as a critical force within our leadership structure, managing the engineering team, aligning technology strategies with business objectives, and ensuring the seamless execution of engineering projects.
To be successful, you will need to work closely with product management and other business leaders, contributing directly to the overarching strategic objectives of the company.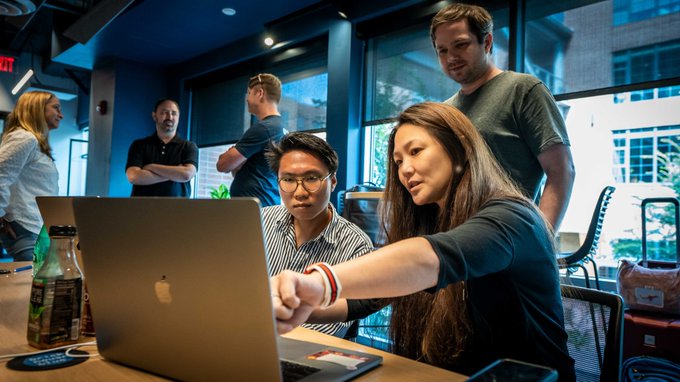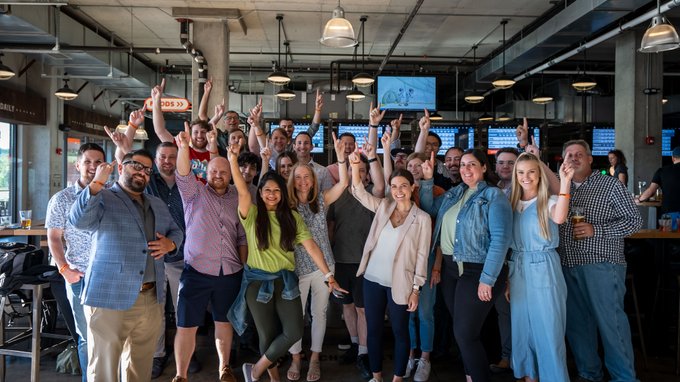 Role Responsibilities
Leadership: Lead, inspire, and manage a high-performing engineering team of 20+ individuals, fostering a culture of innovation and collaboration.
Technical Expertise: Demonstrated track record of success as an engineering leader, with a strong background in NodeJS, SQL and AWS, and a proven ability to create highly scalable software.
Security: Implement and champion security best practices across the engineering organization to safeguard our products and customer data.
Architectural Oversight: Provide strong architectural oversight, guiding product design and ensuring alignment with industry best practices.
Collaboration: Collaborate effectively with other business leaders, bridging the gap between technical and non-technical teams to align engineering efforts with business objectives.
Scalability: Spearhead the development of software solutions that can scale seamlessly to meet the needs of a large and diverse user base, with a track record of experience with software used by a large user base.
Qualifications:
At least 12 years of experience as a software engineer and at least 4 years of experience managing teams.

Proven Leadership: A demonstrated track record of successfully leading engineering teams and achieving measurable results.

Technical Proficiency: Strong technical expertise in NodeJS, SQL and AWS, with a history of creating scalable software.

Security Focus: Expertise in implementing and promoting security best practices.

Collaboration Skills: Exceptional collaboration and communication skills, with the ability to work effectively with cross-functional teams.

Impactful Leadership: Concrete examples of how your leadership has positively influenced previous organizations.

SaaS Experience: Previous experience in a SaaS company, with a track record of creating software used by over a million people, is highly desirable.

Education Requirements
Bachelor's or master's degree in computer science, engineering, or a related field.
Check out what our employees think about working at Seamless: CLICK HERE
Seamless.AI has been delivering the world's best sales leads since 2015. Our product is the first real time, B2B search engine helping sales teams maximize revenue, increase sales, and easily acquire their total addressable market using artificial intelligence. We have been recognized as one of Ohio's fastest growing companies and won 2020 Best Places to Work, LinkedIn's Top 50 Tech Startups in 2020 and 2022, and Purpose Jobs 2023 Best Workplace Culture and Best Work-life balance. We are an equal opportunity employer and value diversity at our company. We do not discriminate on the basis of race, religion, color, national origin, gender, sexual orientation, age, marital status, veteran status, or disability status. Visa Sponsorship is not included in our hiring package. Applicants will need to be authorized to work in the U.S.