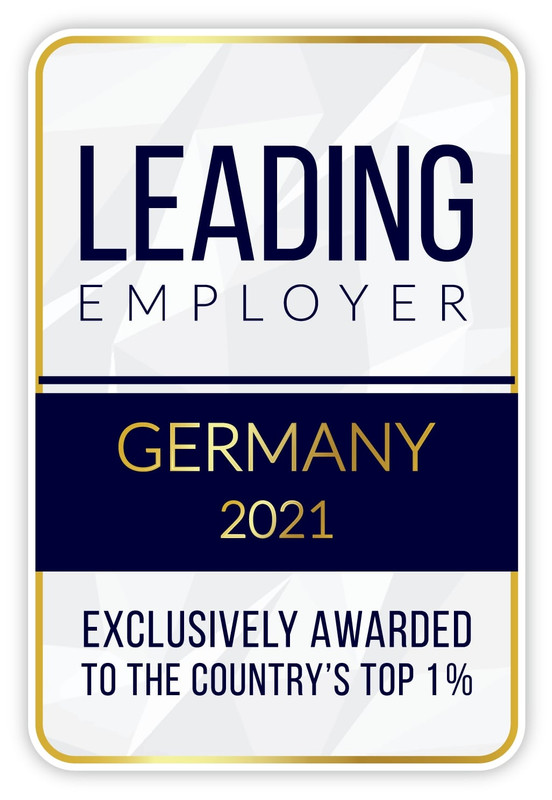 We are proud to belong to the TOP 1% of all employers in Germany!
Our Story
At Wooga, we are very proud of the diverse, creative and friendly environment we have established and we believe you will enjoy working with some of the best people in the industry. Each of our Woogas plays an important role in our success as a company and in shaping our culture. We really value our razor-sharp focus on story-driven casual games, excellent craftsmanship, and the truly collaborative way of working. We create joyful experiences that awaken our players' desire to see what happens next. Based in the heart of Berlin, with over 250 employees from around the world, we work together to create high-quality casual games with engaging stories at the core of the experience.
Our Marketing Team members live, eat, sleep and breathe our games. We deeply understand our customers and work with the game development teams to create deep experiences for our existing players, and constantly explore exciting, innovative ways to bring our products to new players around the world.
As a Lead Visual Designer at Wooga you will be responsible for ensuring our marketing assets are best in industry. You will collaborate with cross disciplinary teams and act as a design problem solver based on Marketing goals. You will ask the right questions about the what, who and how to find the best possible solutions for our players and be able to communicate decisions clearly and effectively. Working with internal and external partners you will ensure a consistent brand language & high quality assets across games and publishing, while driving for improved and measurable performance.

At Wooga we deeply care about team culture. In your role you will lead and manage a team of world class designers and leverage an extended team to set them up for success.
What you will be doing
You will be a key member of the Marketing Team and will transform Publishing's strategic objectives into creative campaigns and assets

Define and own the creative direction and process of publishing efforts & brand development for your game at all touch-points

Inspire and lead other team members through the creative process (initial brief to final execution of campaigns)

Manage a team of talented designers and level up Visual Design as a discipline in the Marketing Team at Wooga

Work closely with other designers and cross-disciplinary teams and become an advocate for our products, brands and people

Leverage an extended creative team, including freelancers and agencies. Finding the best partners; brief and direct them to bring your ideas to life successfully

Provide clear & structured feedback and confident direction on assets (in-house and outsourced)

Hands on marketing asset production that matches games' team attention to detail and production value creating a consistent brand and style

Make meaningful decisions on the visual style to improve usability, and craft immersive experiences true to our brands and in a thematically consistent style

Through an iterative approach deliver marketing assets that have meaningful, measurable business results in our games across growth, retention and monetisation

Build a narrative with clear focal points across an entire experience

Balance quality with efficiency when working under tight deadlines

Help establish and implement consistent design practises & guidelines to guide marketing asset creation

Produce and deliver key reference materials/work examples to others to use for creation of individual marketing assets (video, static)
What you bring:
Passion for games and storytelling (including casual F2P)

A creative, yet strategic mindset to create campaigns/assets that meet Publishing's business goals

A passion for storytelling in Marketing and brand building with strong interest in consumer psychology and understanding of using visual messaging to convey a message/emotion

Ability to handle a variety of exciting projects from concept through to execution; some hands on, some giving creative direction. Writing briefs, giving feedback and adjusting the creative direction to meet KPI's

Prioritisation skills for asset production across marketing channels, without neglecting smaller jobs. You know how to successfully filter, assess and edit ideas of other team members for industry leading creatives

Experience in choosing, briefing and art directing agencies, illustrators and other designers (external and internal)

Experience in managing and leading a team of talented designers

Strong background in digital marketing asset design and direction

Strong working knowledge of digital/mobile marketing pipelines and asset requirements

Design problem solving skills and advanced troubleshooting

User-centric approach for different personas & audience groups. At Wooga, we really care about our players and their motivations to play

Strong working knowledge of localisation and culturalisation challenges of marketing to a globally, multilingual audience (and how to overcome them)

Clear and effective communication, can-do attitude

Experience in working in and with cross-functional teams

Experience in working with Performance Marketing teams a strong plus

App/ game mobile UI/ UX design experience a strong plus

Bachelor/ Masters in Design a strong plus
Our Promise
Shape the future! Challenge the status quo and team up with a diverse group of experts working on crafting the world's best games.
Located in Europe's most creative city with low cost of living and high quality of life. We offer a generous relocation package and home search support if you are not already located in Berlin. Did we mention that we also cooperate with Kindergartens?
Make use of a significant education budget and extra days off for self-development. Join our meet-ups, talks, brown bag lunches, internal trainings, workshops and many others.
Participate in the company's success - we offer a quarterly bonus scheme!
Did you know that German is the third most commonly taught language worldwide? Learn it too! We offer German language classes for you and your significant other.
Choose your own equipment and be set up for success! We got your back!
At Wooga we are committed to providing a friendly, safe and welcoming environment for everyone who works here or with us, regardless to gender, gender identity and expression, sexual orientation, disability, physical appearance, body size, race, age, religion (or lack thereof) and game preferences. Be yourself, we like you that way!
By clicking "Submit Application" you acknowledge that you have read our Candidate Privacy Policy