All offices are currently open, and our employees are back 4 or 5 days a week in Hudson Yards, NY and 3 days a week in all other offices. If you have questions on this policy or the application process, please contact recruiting@gafg.com.
Company policy requires all employees and visitors to the Hudson Yards, NY office to be vaccinated against the COVID-19 virus.
COMPANY OVERVIEW
Global Atlantic Financial Group is a leader in the U.S. life insurance and annuity industry, serving the needs of individuals and institutions. Global Atlantic is a majority-owned subsidiary of KKR, a leading global investment firm that offers alternative asset management across multiple strategies and capital markets solutions.

Global Atlantic is looking for a diverse team of talented individuals who reinforce our culture of collaboration and innovation. We are dedicated to the career development of our people because we know they are critical to our long-term success. Join our team and come grow with us.
Analyst Salesforce
POSITION OVERVIEW
Do you thrive in a fast-paced, highly collaborative environment? Do you have a passion for understanding business processes and implementing technical requirements to meet those business needs leveraging innovative solutions? Are you interested in a career supporting digital transformations using the #1 CRM platform?
Salesforce.com is a core functional area within Global Atlantic Technology, reporting to our Chief Technology Officer. For this exceptional opportunity as Analyst Salesforce, you will get to learn Salesforce.com and solve business challenges leveraging the Financial Service Cloud. This role will focus on the below objectives:
Develop Salesforce.com innovative solutions using configuration on the Financial Services Cloud platform in order to support our business
Support our Enterprise project and ensure underlying data is of high quality, governed, and following Salesforce.com Financial Service guidelines
Support our Mobile strategy
Strengthen security and audit practices
Provide support to our reporting efforts leveraging AI
Support our end users and day-to-day operations
RESPONSIBILITIES:
Gather, analyze and develop business requirements working very closely with our different business partners
Design technical and functional implementation solutions from business requirements
Develop and build solutions leveraging Salesforce.com configuration technologies (objects, flows, formula fields, reports and dashboards and AppExchange products)
Test the build products – Unit and Integration testing
Participate in troubleshooting and fixing issues in functional testing, UAT testing phases and resolve issues using Salesforce.com tools
Participate in business and technology discussions for requirement gathering, analysis, prototype build, design reviews and testing
Deploy and Support the product solution in the Salesforce.com environment
QUALIFICATIONS:
Good business acumen
Passion for technology and problem solving
Background in both technology and business through work experience or university courses
Experience with object oriented designs and SQL or Excel formulas
Strong work ethic and teamwork
Ability to ramp up quickly
Excellent communication and interpersonal skills
Flexibility
Ability to work in a very fast paced environment
Experience with Salesforce.com is preferred but not required
#LI-AM1
TOTAL REWARDS STATEMENT
Global Atlantic's total rewards package is reflective of our corporate values, particularly diversity, excellence and innovation, with a focus on inclusion, pay equity, and flexibility. We are proud to support your personal and professional growth and well-being through programs such as educational assistance, virtual physical therapy, remote/onsite fitness reimbursement, a medical second opinion program, pet insurance, military leave, parental leave, adoption assistance, fertility and family planning coverage. We strive to foster a culture of total well-being through community outreach and charitable giving programs.
We are active in our communities-
New York: Red Hook Conservancy, Girls Who Invest and The Bowery Mission
Boston: Cradles to Crayons, Project Bread, Let's Get Ready, Rise Against Hunger, Salvation Army and many other local volunteer organizations in around the Boston area
Hartford: Habitat for Humanity, Foodshare, Humane Society, Hands on Hartford, Mercy Shelter and Dog Star Rescue
Indianapolis: Elevate Indianapolis, Gleaners Food Bank and the Juvenile Diabetes Research Foundation
Batesville: American Cancer Society Relay for Life, Angels of Giving, Margaret Mary Health Foundation, Ripley County Community Foundation, Safe Passage, Batesville High School Sponsorships, local area youth sports and food pantries, as well as many others
Des Moines: United Way, Central Iowa Shelter & Services, Junior Achievement of Central Iowa and Make a Wish Foundation
Berwyn: Food drive and will be planning an event to help a local family over the holidays
Atlanta: Packaged Good Organization, which helps the most vulnerable community members with providing personalized care packages for people in need including the elderly, our armed forces, the homeless and hospitalized kids
Bermuda: Sponsor of a weekly feeding program operated by The Hamilton Seventh-Day Adventist Church
Social platforms provide an environment to collaborate with others and participate in friendly competitions towards achieving physical, emotional and financial well-being. Our highly competitive health, retirement, life and disability plans can be tailored to best suit your needs and those of your whole family.
Global Atlantic is committed to creating an inclusive environment where everyone can meaningfully contribute to our success. We are proud to be an equal opportunity employer and we do not discriminate in employment on any basis that is prohibited by federal, state or local laws. More than that, we strive to be inclusive of all backgrounds and experiences, which we feel gives us a competitive advantage in the market and within our firm. All qualified applicants will receive consideration for employment without regard to race, color, religion, gender, gender identity or expression, sexual orientation, national origin, disability, age, or veteran status.
Employees who require an accommodation to perform the essential functions of their job will participate in an interactive process which may include providing documentation. If you are hired and require an accommodation for any protected status, please email benefits@gafg.com.
Please click on the links below to learn more about Global Atlantic.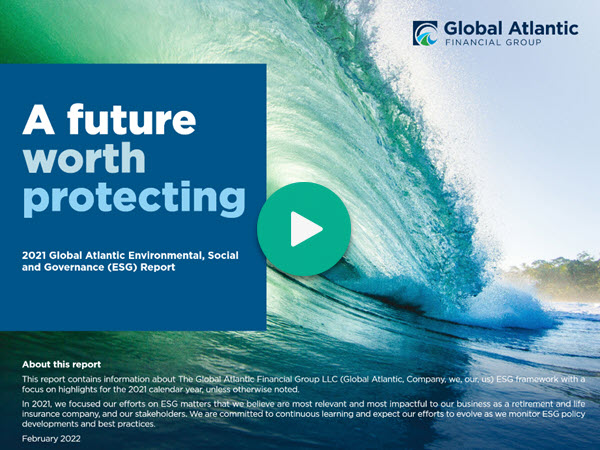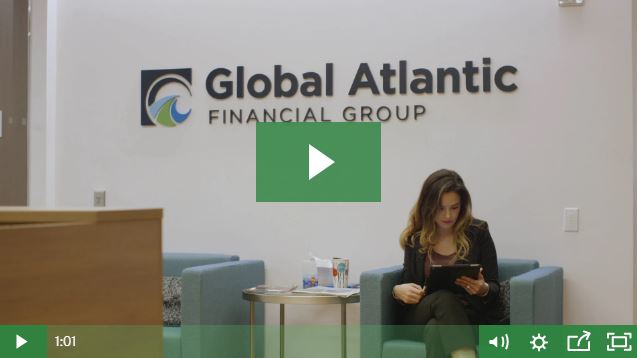 Global Atlantic Financial Company Employee Candidate Privacy Notice