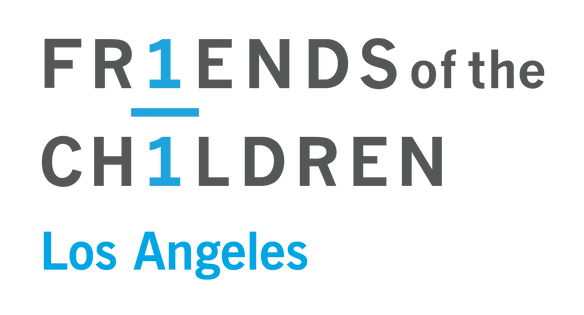 FRIENDS OF THE CHILDREN LOS ANGELES
DIRECTOR OF DEVELOPMENT
ABOUT FRIENDS OF THE CHILDREN LOS ANGELES
Friends of the Children - Los Angeles (Friends LA) is part of a national network of Friends of the Children chapters dedicated to impacting generational change by empowering youth facing the greatest obstacles through relationships with professional mentors from kindergarten through high school – 12+ years, no matter what. These mentors – Friends – give 1:1 weekly support in the home and classroom to ensure healthy social and emotional development, safety, educational success, and the overall well-being of their youth. Friends LA operates two sites in Metro-South Los Angeles and a second in the Antelope Valley. While Friends LA is only five years old, the national organization has 27 years of experience and extensive research that proves the model's success.
Friends LA focuses on enrolling children of young parents who experienced foster care in their childhood. Over 80% of our parents experienced foster care, putting their children at a higher risk of Child Protective Services involvement than any other population. The additional 20% of our caregivers are grandparents or great-grandparents who have stepped up to care for their grandchildren. Through our research-based, two-generation (2Gen) approach, Friends LA empowers parents and caregivers to set and achieve their own goals and help them access stable housing, educational opportunities, and gainful employment.
POSITION OVERVIEW
The Director of Development (DOD) is responsible for developing and leading the annual and long-term plan for a diversified funding stream for Friends LA, including individual giving, private and family foundations, government grants, corporate donations, sponsorships, and large-scale events.
Working with and reporting to the Executive Director, the DOD is responsible for raising funds to support Friends LA's annual operating budget (currently $4.2 million) through grants, individual and corporate donations, events, and peer-to-peer fundraising campaigns. Friends LA is a rapidly growing organization, and the DOD will assume primary responsibility for achieving organizational fundraising goals, including sourcing new income streams.
As part of Friends LA's Executive Leadership Team, the Director of Development will oversee the development portfolio and supervise the Development Coordinator. They will also work closely with other members of the Executive Leadership Team, including the Board of Directors.
ROLES & RESPONSIBILITIES
In close partnership with the Executive Director and the Chief of Staff, the DOD will develop the long-term and annual plan for a diversified funding stream that includes grants (foundation, community foundation, corporate), government funds, individual donations, and major gifts, fundraising events, and sponsorships.
Track and assess annual development plan/fundraising campaigns, provide analysis and reporting on progress towards development priorities and goals.
Oversee communications to engage lapsed donors, maintain current funders and work with the Executive Director to develop new relationships.
Manage all submissions of grants and reports by designated due dates, including – but not limited to – persuasively writing donor communications and preparing quarterly and annual reports; DOD will also work in partnership with our National HQs on all submissions.
Regularly collaborate with the Development Coordinator to develop marketing collateral and digital fundraising strategies.
Identify, cultivate, solicit, and steward relationships with local and regional government and identify new opportunities for partnerships and sponsorships.
Lead the development of individual giving and a major gift program; identified prospective individual and corporate donors and develop strategies to cultivate those relationships, providing support to train staff and Board in these efforts.
Act as the final approver of the full range of activities required to prepare, submit and manage grant proposals to government, foundation, and corporate sources. Ensure the compliance of all grant reporting as required by foundation/corporate/government donors.
Represent Friends LA at organization functions and events, particularly fundraising events.
QUALIFICATIONS
Passion for the mission of Friends LA to uplift youth and families impacted by foster care and the child welfare system.
Bachelor's degree required. Master's degree preferred.
A minimum of 5 years of direct fundraising experience.
Demonstrated fundraising success with individual, corporate, and government funders.
Proven experience with building and maintaining relationships with foundations and grant writing.
Track record of successful fundraising events.
Ability to meet deadlines, manage multiple projects, and prioritize well.
Ability to describe organizational work and needs succinctly and accurately.
Ability to assess and apply fundraising trends locally and nationally.
Experience in supervising and developing staff.
Excellent and persuasive communications skills (written, visual, oral.)
Experience with and working knowledge of Microsoft Office Suite (Word, Excel, PowerPoint, Outlook, etc.) and CRM applications.
SALARY & BENEFITS
Salary range is $120k - $140k. Friends LA provides a comprehensive benefits package to its employees, including full employer-paid medical, dental, and vision insurance, retirement contributions, and paid parking. Friends LA has a generous holiday and time off policy, including flextime off after busy work periods and an annual winter recess during the last week of December. Friends LA offers a flexible, hybrid work location. DOD candidates must be located in Los Angeles County.
Friends LA requires COVID-19 vaccines for all employees. As of March 1, 2022, we have expanded our in-person vaccination requirement to include booster shots. Accommodations or exceptions can be requested for medical or religious reasons.
Friends of the Children – Los Angeles is an Equal Opportunity Employer committed to addressing discriminatory practices and working toward racial equity. The equal employment opportunity policy of Friends of the Children provides fair and equal opportunities for all employees and job applicants regardless of race, color, religious creed, national origin, ancestry, age, sex, gender, pregnancy, sexual orientation, marital status, familial status, disability, or genetic information, in compliance with applicable federal, state and local law. Friends of the Children – Los Angeles hires and promotes individuals solely on the basis of their qualifications for the job to be filled.
Envision Consulting was retained by Friends of the Children Los Angeles for their search for a Director of Development.