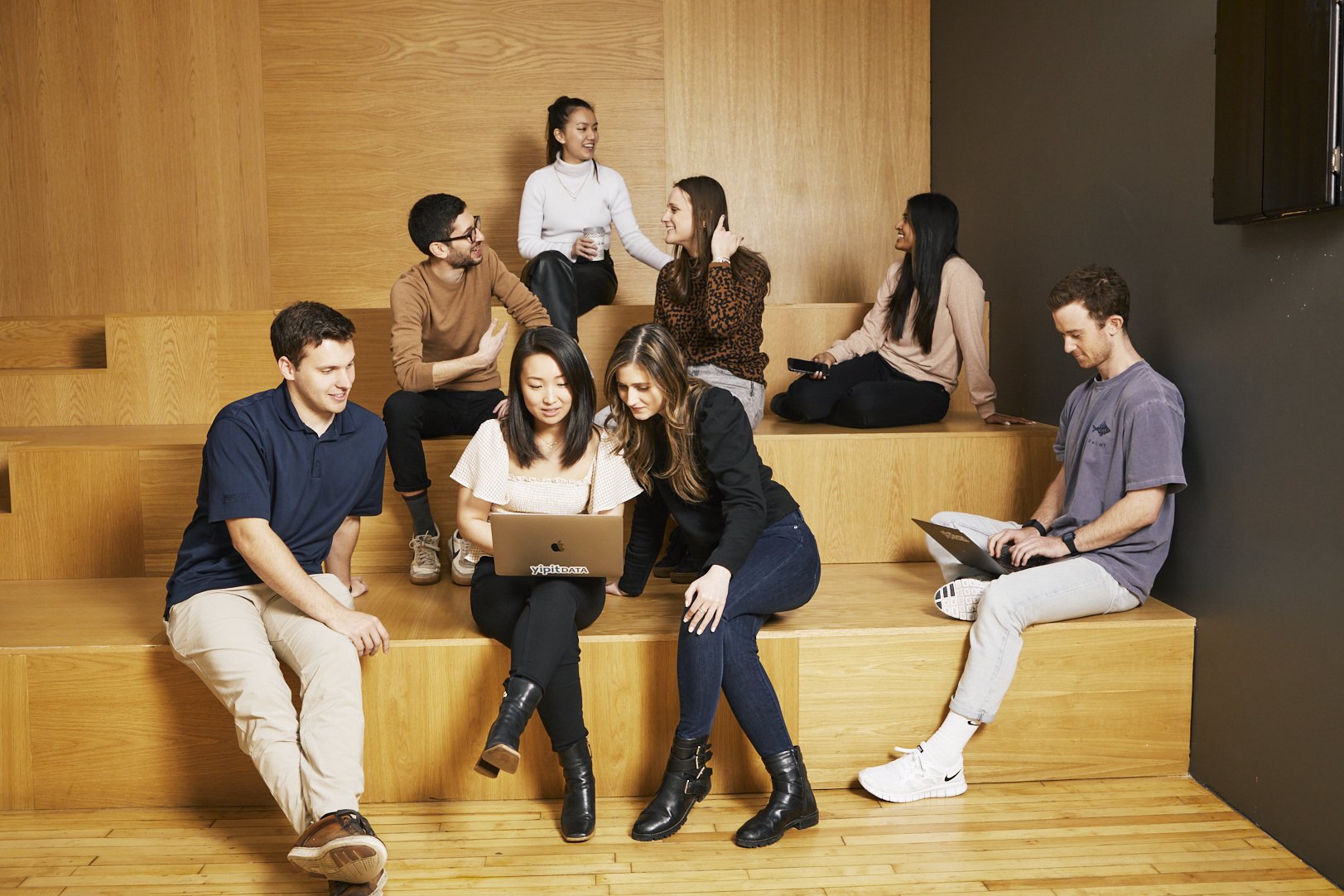 About Us:
YipitData is the leading market research firm for the disruptive economy and recently raised $475M from The Carlyle Group at a valuation of over $1B.
We analyze billions of data points every day to provide accurate, detailed insights on ridesharing, e-commerce marketplaces, payments and more. Our on-demand insights team uses proprietary technology to identify, license, clean and analyze the data many of the world's largest investment funds and corporations depend on.
We are one of Inc's Best Workplaces - a fast-growing technology company with offices located in NYC (where we are based in), Hong Kong, and Shanghai, backed by Norwest Venture Partners and The Carlyle Group with a strong culture focused on mastery, ownership, and transparency.
Why You Should Apply NOW:
We are looking to make our first hire that will be focused solely on growing and evolving our Edison email receipt data feed revenue and product offering. This person will be a foundational member of this team, will have a significant impact on our go to market strategy, and will have ample opportunity for career growth within this rapidly scaling business line.
About The Role:
As an Edison Revenue Manager, you will own the Edison email receipt data feed sales process for current YipitData customers as well as prospects that currently do not work with us. At the same time, you will be responsible for maintaining and growing an existing book of Edison revenue and working to both mitigate churn as well as identify upsell opportunities. You will be an expert on our Edison product and will be brought in as soon as an opportunity is identified by our Sales or Business Development teams. From there, you will own the initial pitch, facilitate the trial process to ensure the customer is seeing enough value in the product to purchase it, and will continue to work with the account after they come on board to further grow the relationship.
This is a remote-friendly opportunity that can sit in NYC (where our headquarter is located), one of our office hubs (Austin, Miami, Denver, Mountain View, or Seattle), or anywhere else in the US. However, depending upon where the remote work is performed, income could be subject to New York State tax withholding. Please note that we pay NYC-based salaries for US roles regardless of where employees choose to work.
We expect East Coast work hours given the customer facing nature of this role.
As Our Edison Revenue Manager You Will:
Own net ARR results for the Edison product by partnering with our Sales teams to bring on new customers, while also managing a book of existing Edison customers.

Be the main point of contact for Edison customers and prospects, with ownership of the relationship starting from the initial pitch all the way through their full lifecycle as a client.

Contribute to the long term development and vision of the Edison product by collecting feedback from clients, understanding the various use cases and value propositions and collaborating with internal stakeholders.
You Are Likely To Succeed If:
You have at least 3 years of experience in subscription sales in a fast-paced but consultative environment with a track record of not only meeting, but exceeding sales goals.

You have successfully introduced a complex product (technical or financial preferred but not required) to new customers.

You have experience working with autonomy, specifically identifying and solving for challenges that arise when launching an entirely new product.

You are a master of discovery - you are able to uncover what pain currently exists for our clients, even if they're not yet aware of it, and you are excited to educate clients on how Edison can strengthen their investment process.

You are a team player and are motivated by the company's success, not just your own.

You are resourceful, resilient, and have strong oral and written communication skills.
What We Offer:
Our compensation package includes comprehensive benefits, perks, and a competitive salary:
We care about your personal life and we mean it. We offer flexible work hours, flexible vacation, a generous 401K match, parental leave, team events, wellness budget, learning reimbursement, and more!

Your growth at YipitData is determined by the impact that you are making, not by tenure, unnecessary facetime, or office politics. Everyone at YipitData is empowered to learn, self-improve, and master their skills in an environment focused on ownership, respect, and trust.
The annual base salary for this position is anticipated to be ~

$125k with an expected commission payout of $125k at 100% of target for $250k On Target Earnings (OTE)

.

The final offer may be determined by a number of factors, including, but not limited to, the applicant's experience, knowledge, skills, and abilities, as well as internal team benchmarks.
The compensation package also includes equity.
This role may be performed fully remotely within the United States. Please note that our US headquarters are located in NYC. We also have office hubs in Austin, Miami, Denver, Mountain View, and Seattle. If the remote work is performed outside of these offices, income may be subject to New York State tax withholding.
We are committed to equal employment opportunity regardless of race, color, ancestry, religion, sex, national origin, sexual orientation, age, marital status, disability, gender, gender identity or expression, or veteran status. We are proud to be an equal opportunity employer.