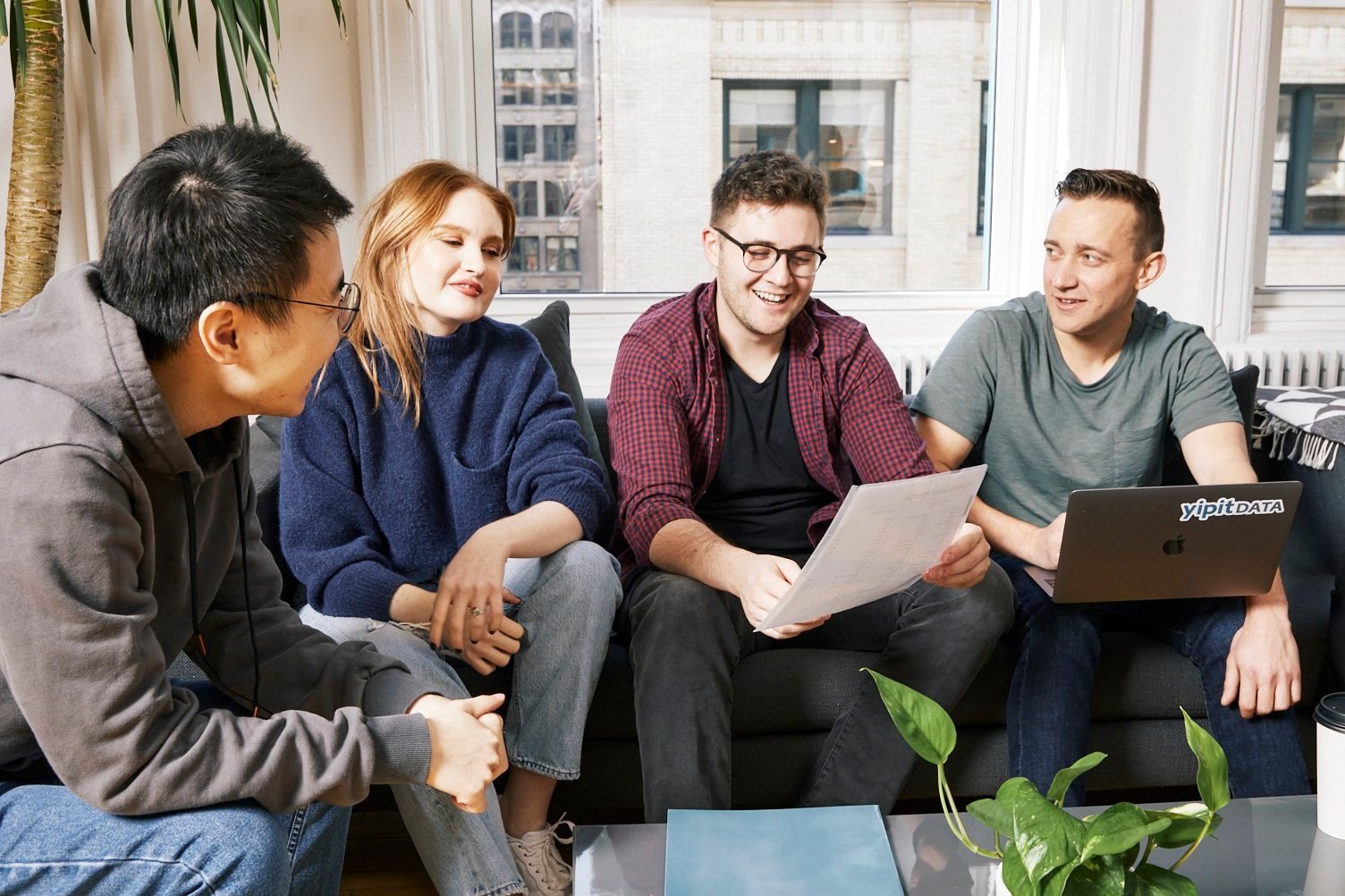 About Us:
YipitData is the leading market research firm for the disruptive economy and recently raised $475M from The Carlyle Group at a valuation of over $1B.
We analyze billions of data points every day to provide accurate, detailed insights on ridesharing, e-commerce marketplaces, payments and more. Our on-demand insights team uses proprietary technology to identify, license, clean and analyze the data many of the world's largest investment funds and corporations depend on.
We are one of Inc's Best Workplaces - a fast-growing technology company with offices located in NYC (where we are based in), Hong Kong, and Shanghai, backed by Norwest Venture Partners and The Carlyle Group with a strong culture focused on mastery, ownership, and transparency.
About the Role:
We are looking for a Product Expert to join our Research team and build trust and strong partnership with prospective customers by providing valuable product insights.
As our Product Expert, you will support our Research, Product Development, and Revenue efforts by becoming a domain expert on investor debates and key questions, data sources and methodologies, and our product's competitive positioning in the market. You will communicate this expertise to prospective clients via calls, webcasts, and marketing collateral by providing insight into our products, handling objections, and answering questions on how our product offerings are differentiated.
Additionally, as a Product Expert you will work with both research and sales to ensure effective communication across the departments. These efforts include summarizing key takeaways from product updates and providing client-ready communication when impactful events create urgency to use our product.
Our Product Expert role is a great opportunity for someone with 2+ years of experience in capital markets, consulting, or market research (coupled with client facing experience).
This is a remote-friendly opportunity that can sit in NYC (where our headquarter is located), one of our office hubs (Austin, Miami, Denver, Mountain View, or Seattle), or anywhere else in the US. However, depending upon where the remote work is performed, income could be subject to New York State tax withholding. Please note that we pay NYC-based salaries for US roles regardless of where employees choose to work.
As a Product Expert, you'll gain experience in:
Product Development

: Collaborate with our research team to provide feedback received from prospects and identify opportunities for building new products and features.

Client Relationships:

Establish yourself as a domain expert for the largest investors in the world!

Data-Driven Research

: Distill and communicate valuable insights from our syndicated subscription data products.

Product Marketing

: Become a trusted resource for our Sales and Marketing teams, helping the extended team position our products through calls, webcasts, and marketing material. Attend sales meetings and own training on product differentiation and prioritization.
You're likely to succeed if:
You have 2+ years of experience in capital markets, consulting, or market research (coupled with client facing experience).

You are energized by contributing to the future of data-driven investment research

and are interested in capital markets

You are passionate about helping our clients be successful and care deeply about understanding their investment questions and processes

You are both a self-starter and a team player

You are excited to learn and continuously improve

You have an entrepreneurial spirit and are excited to help build-out a new function
What We Offer:
Our compensation package includes comprehensive benefits and perks, equity, and a competitive salary:
We care about your personal life and we mean it. We offer flexible work hours, unlimited vacation, a generous 401K match, parental leave, team events, a wellness and work-from-home budget, learning reimbursement, and more!

Your growth at YipitData is determined by the impact that you make, not by tenure, unnecessary facetime, or office politics. Everyone at YipitData is empowered to self-improve and master their skills in an environment focused on ownership, respect, and trust.

The annual base salary for this position is anticipated to be $110K + 10% performance bonus. The final offer may be determined by a number of factors, including, but not limited to, the applicant's experience, knowledge, skills, and abilities, as well as internal team benchmarks. The compensation package also includes equity.
This role may be performed fully remotely within the United States. Please note that our US headquarters are located in NYC. We also have office hubs in Austin, Miami, Denver, Mountain View, and Seattle. If the remote work is performed outside of these offices, income may be subject to New York State tax withholding.
We are committed to equal employment opportunity regardless of race, color, ancestry, religion, sex, national origin, sexual orientation, age, marital status, disability, gender, gender identity or expression, or veteran status. We are proud to be an equal opportunity employer.