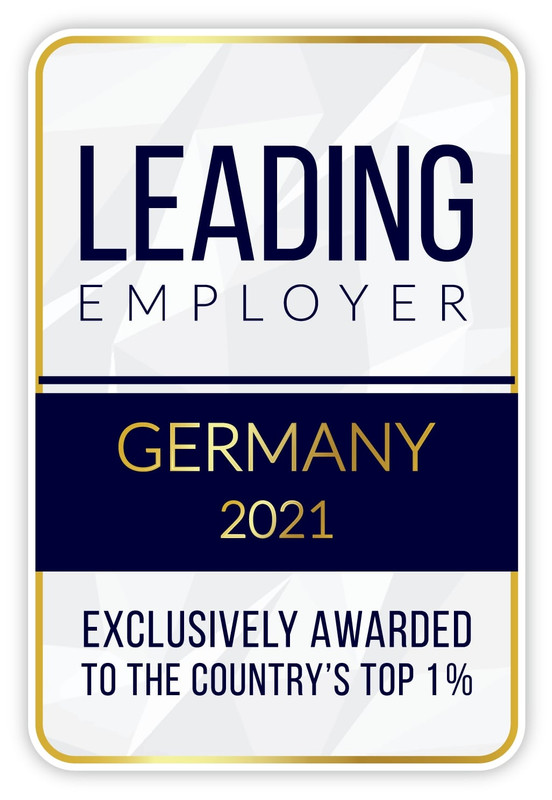 We are proud to belong to the TOP 1% of all employers in Germany!
Our Story
At Wooga, we are very proud of the diverse, creative and friendly environment we have established and we believe you will enjoy working with some of the best people in the industry. Each of our Woogas plays an important role in our success as a company and in shaping our culture. We really value our razor-sharp focus on story-driven casual games, excellent craftsmanship, and the truly collaborative way of working. We create joyful experiences that awaken our players' desire to see what happens next. Based in the heart of Berlin, with over 250 employees from around the world, we work together to create high-quality casual games with engaging stories at the core of the experience.
At Wooga, being close to our players is one of our core values. As a Marketing Manager, you will be playing a crucial role in living this value by establishing market leadership in story-driven casual games and creating joyful experiences for our players.
This is an exciting role for one of our latest titles; a great opportunity to make your mark.
We are looking for someone who has successfully grown new products to players and knows how to take things all the way from concept to reality. Your track record of creative marketing campaigns shows a clear focus on delivering ongoing value to players, in unique and memorable ways.

You understand the full marketing mix and are familiar with ways to conduct market research and analyse customers' behavior. You have an active interest in the market and you aspire to know our players and what motivates them. Your goal is to find out ways to attract, retain and engage them on the highest level. You will set goals and KPI's, plan and execute innovative promotional campaigns across various channels, gather and analyse consumer behavior data, conduct market research and work closely with members of the marketing and other teams to level up their creative ideas.
You will work in the Marketing Team and closely with our product teams on building and establishing high-level product- and marketing-strategies.

Be the growth hacker for your game, successfully growing our user base and engaging players around the world.

Drive and optimise mobile marketing campaigns, as well as analyzing and reporting their performance on an ongoing basis.

Work in the strategic and tactical areas of marketing, advertising, monetisation, branding, licensing, virality, and community development as levers for increasing the ROI.

Craft and execute successful marketing plans to communicate features and benefits of the game to players effectively.

Conduct in-depth competitor analysis, market dynamics and player research.

Identify key issues for customers, gather competitive intelligence and run quantitative analysis to help define development priorities.

In-depth competitor analysis, market dynamics and player research. Positioning, messaging, competitive differentiation.

Work closely with UA, CM, CRM and our Creative Production Team on how to leverage and optimize each functional area for one common goal.

Constantly find new ways on how to innovate and scale our marketing efforts.

Keeping track of the overarching marketing goals between initiatives. Manage the marketing roadmap and build systems and processes to optimise the project pipeline.

Communicate and coordinate between marketing sub-teams and product team for strategy- and player-message-alignment.

Own your area of expertise, strategy, budget and reporting, and not shy away from rolling up your sleeves and doing hands-on work.
About you
You have relevant working experience in marketing with a passion for growing new products.

Experience in building high-level marketing strategies and initiatives, including defining goals & KPI's and owning a budget

Knowhow in operational marketing, running and executing campaigns and marketing plans.

Knowledge across multiple marketing channels, and experience with marketing services with high customer loyalty and long-term customer relationships

A wealth of experience in the brand- and product-marketing in consumer-focused categories on products or services with global reach.

Comprehensive, proven ability to analyze data and customer insights and turn them into actionable business and marketing plans - and then execute to the highest quality.

A growth mindset and the ability to see things from a broader perspective.

Strategic planning & prioritization skills.

Excellent communication skills - ability to create strong internal and external relationships.

Project management skills and the ability to align stakeholders with competing priorities.

Industry experience in Gaming or Advertising/Media (mobile F2P casual games experience is a plus).

Bachelor's degree in marketing or business, MBA preferred.
Our Promise
Shape the future! Challenge the status quo and team up with a diverse group of experts working on crafting the world's best games.
Located in Europe's most creative city with low cost of living and high quality of life. We offer a generous relocation package and home search support if you are not already located in Berlin. Did we mention that we also cooperate with Kindergartens?
Make use of a significant education budget and extra days off for self-development. Join our meet-ups, talks, brown bag lunches, internal trainings, workshops and many others.
Participate in the company's success - we offer a quarterly bonus scheme!
Did you know that German is the third most commonly taught language worldwide? Learn it too! We offer German language classes for you and your significant other.
Choose your own equipment and be set up for success! We got your back!
At Wooga we are committed to providing a friendly, safe and welcoming environment for everyone who works here or with us, regardless to gender, gender identity and expression, sexual orientation, disability, physical appearance, body size, race, age, religion (or lack thereof) and game preferences. Be yourself, we like you that way!
By clicking "Submit Application" you acknowledge that you have read our Candidate Privacy Policy