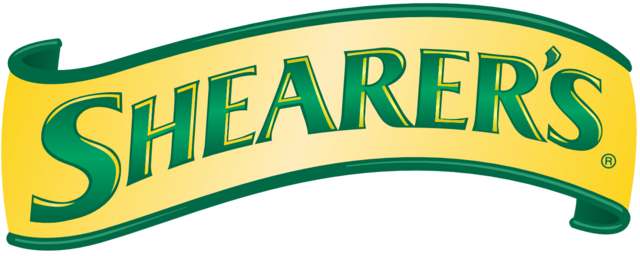 You already LOVE us and the SNACKS WE MAKE!
Chips, Cookies, Crackers, Wafers, Cheese Curls, Popcorn, Tortilla Chips... yeah, we make them ALL! Shearer's is the company behind all your favorite snack brands.
We have over 5,000 associates in 14 state-of-the-art manufacturing and warehouse sites in North America that produce over 800 million pounds of snacks per year. Did you know that we buy 20% of all the potatoes grown in the US? WOW!
MACHINE OPERATOR OPPORTUNITIES
8 hour and 12 hour shifts:
$18.50/hour Days 7am to 3pm
$19.50/hour - Afternoons - 3pm-11pm with Shift premium ($1.00/hour)
$22.50/hour - Nights 11pm-7am with Shift premium ($3.00/hour)
$18.50/hour 7am to 7pm
$21.50/hour 7pm to 7am with Shift premium ($3.00/hour)
Your seat at the best snacks table:
Set up and operation of industrial food processing equipment,
Follow precise recipes and work procedures, monitoring and adjusting processing variables
Performing product quality tests and data collection
Monitor fryer temperatures and oil temperatures to ensure proper oil temperatures are met in order to maintain consistency in product.
Cleans and changes slicing heads every hour to guarantee standard slicing consistency.
What you bring to the party:
Language Skills – Must be able to read, understand and effectively communicate to team members in immediate area
Mathematical Skills – Must be able to do simple math, conversions and use formulas to compute run rates
Reasoning Ability – Ability to apply common sense understanding and carry out written or oral instructions.
Troubleshooting Skills – Must have ability to work through problems backwards to find root causes and address issues.
Computer Skills - Must have basic computer (Excel, Word, PowerPoint) skills required to run production.
We offer a variety pack of benefits after just 30 days:
Medical, Dental, Vision, Life, Flexible Spending Account, Retirement Savings Plan with Match, Short Term Disability, Long Term Disability, Group Critical Accident Insurance, Group Critical Illness Insurance, Employee Assistance Plan and numerous opportunities to volunteer in the communities in which we operate. We also offer Direct Deposit and Daily Pay Options
You will be considered for employment in our inclusive workplace
Because at Shearer's, we are committed to providing equal employment opportunities (EEO) to all employees and applicants for employment without regard to race, color, religion, gender, sexual orientation, gender identity or expression, national origin, age, disability, genetic information, marital status, amnesty, protected veteran status, or any other characteristic protected by law.
This is your invitation to apply now!
Production Manufacturing Machine Operator
[Production]