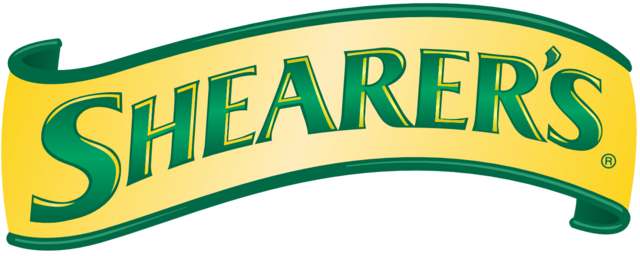 You already LOVE us and the SNACKS WE MAKE!
Chips, Cookies, Crackers, Wafers, Cheese Curls, Popcorn, Tortilla Chips... yeah, we make them ALL! Shearer's is the company behind all your favorite snack brands.
We have over 5,000 associates in 14 state-of-the-art manufacturing and warehouse sites in North America that produce over 800 million pounds of snacks per year. Did you know that we buy 20% of all the potatoes grown in the US? WOW!
And we know what you're thinking…how can I get my hands on some free goodies? Our team members can take home free snacks!
Wastewater Technician Night Shift
$22.86/hour with $3.00 Shift Premium
7pm - 7am - 2,2,3 work schedule (every other weekend off)
Your seat at the Best Snacks Table
The Wastewater Technician maintains the efficiency of machinery and equipment in a continuous improvement-based environment and safe work environment. Position is responsible for the ongoing management and maintenance of the wastewater process to meet both plant and environmental standards and reports to the Maintenance Supervisor.
The Wastewater Process Technician position is accountable for the efficient operation and maintenance of machinery and equipment that includes but not limited to all wastewater management equipment and components.
Perform ongoing sample collection, preparation and analytical laboratory testing
Become a SME (Subject Matter Expert) on the system
Adjust the system processes and equipment based upon system analysis and trends
Maintain records, perform data entry, and provide detained standardized reporting
Monitor and manage the system performance to assure regulatory compliance and operational efficiency
Follow technical operating procedures and develop operational improvements
Perform preventative, predictive, and corrective maintenance work: troubleshoot and diagnose problems
Maintain a high degree of cleanliness for all treatment facilities and equipment
Complies with all safety and environmental regulations while maintaining a clean and orderly work area.
Attend daily shift overlap meetings and weekly maintenance planning meetings as requested
What you bring to the table
2+ years previous Wastewater experience preferred
The ability to function in a team-based continuous improvement environment
Must have an electro-mechanical aptitude for understanding and maintaining system equipment
Ability to lift 50 pounds and work safely in varying climate conditions
Benefits after 30 days
Medical, Dental, Vision, Life, Flexible Spending Account, Retirement Savings Plan with Match, Short Term Disability, Long Term Disability, Group Critical Accident Insurance, Group Critical Illness Insurance, Employee Assistance Plan and numerous opportunities to volunteer in the communities in which we operate. We also offer Direct Deposit and Daily Pay Options
You will be considered for employment in our inclusive workplace
Because at Shearer's, we are committed to providing equal employment opportunities (EEO) to all employees and applicants for employment without regard to race, color, religion, gender, sexual orientation, gender identity or expression, national origin, age, disability, genetic information, marital status, amnesty, protected veteran status, or any other characteristic protected by law.
This is your invitation to apply now!