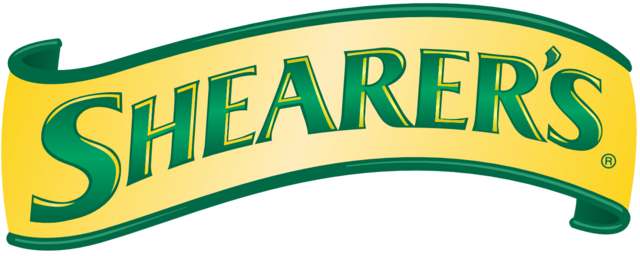 Shearer's is a privately held producer, leading co-manufacturer, and distributor of quality snack foods sold under private labels across the nation. Ranking number one in private brand and contract manufactured salty snacks, as well as the number two supplier of private brand cookies and crackers in North America, you love our products, although you may not be familiar with our name! We utilize our manufacturing expertise to serve as a strategic supplier to our partners, who are nationally recognized retail and restaurant brands. With exceptional competence in product development, manufacturing, marketing, and distribution, we continue to embrace significant growth in each segment of our business. Headquartered in Massillon, Ohio, we have over 5,000 associates in 11 state-of-the-art manufacturing and distribution sites in North America. You can visit our website at www.Shearers.com.
Sales Coordinator
The primary function of the Sales Coordinator is to support the AFQ (Alternate, Food Service, and Quick Serve Restaurant) Sales Team. The daily functions of the team include the pursuit of new business and management of existing customers. The Sales Coordinator is responsible for a variety of duties including administrative, reporting, event planning / coordination and systems up keep for the business. The Sales Coordinator also may communicate directly with Customers and Brokers from time to time.
Your seat at the table
Sample Management PLM – orders, entry, tracking communication with Brokers, Distributors, Foodservice Sales
Responsible for communication with Broker regarding sales materials, needs, updates, and questions
DPM Price Management

Daily Reports for pricing discrepancies and missing pricing
Communication with Brokers

Manage and enter price increases
Manage rebate letters for Department Customer Incentive Tracker
Managing daily reporting
Coordinating Trade Show Needs
New Account/ New Customer set-ups
Manage Customer Bids
Inside Sales - Back up to Business Managers as they are traveling or unavailable
Optional participation with Sales Team at Food Shows, or other Customer engagements
What you bring to the table
Two-year degree; or high school education or GED equivalent plus two years of administrative experience
Interpersonal skills
Communication skills
Listening skills
Organizational skills
Computer skills
Must be proficient in Microsoft Office (Word, Excel, PowerPoint & Outlook)
Must have problem-solving skills
Knowledge, skills, and abilities consistent with the essential duties and responsibilities
We Offer a feast of benefits!
Medical, Dental, Vision, Life, Flexible Spending Account, Retirement Savings Plan with Match, Short Term Disability, Long Term Disability, Group Critical Accident Insurance, Group Critical Illness Insurance, Employee Assistance Plan and numerous opportunities to volunteer in the communities in which we operate.
You will be considered for employment in our inclusive workplace
Because at Shearer's, we are committed to providing equal employment opportunities (EEO) to all employees and applicants for employment without regard to race, color, religion, gender, sexual orientation, gender identity or expression, national origin, age, disability, genetic information, marital status, amnesty, protected veteran status, or any other characteristic protected by law.
This is your invitation to apply now!
Note: Shearer's does not accept agency resumes. Please do not forward resumes to any recruiting alias or employee. Shearer's is not responsible for any fees related to unsolicited resumes.