Meesho has become one of the fastest growing e-commerce companies in India with its latest backing from Facebook in 2019.
Our Story
It was an incidental meeting with a few small business owners who had discovered the power of social platforms in starting and scaling their business that led to the inception of Meesho. The founders quickly realized that this is how small businesses will work in the future and built a product to democratize social commerce and enable literally anyone to start this.
Today, Meesho serves over 5 million individuals and enterprises, raised $65 million and achieved 50X growth within 3 years.
Our Journey:
Meesho - short for "meri shop" - was preceded by FashNear, a hyperlocal fashion discovery. By end 2015, the founders pivoted to Meesho - Shopify for mobile for India and later moved in to organize and aggregate the Indian long tail supply chain and extended logistical support to its reseller customer base.
Our Mission: Our Mission is to focus on growing to 20 million entrepreneurs by 2020.
Milestones: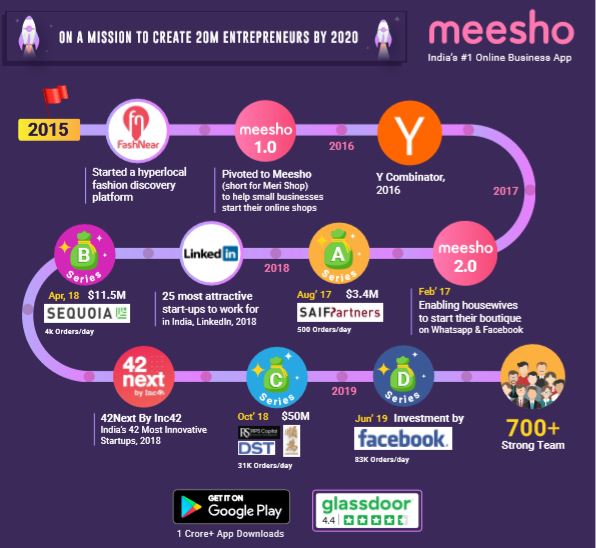 Culture: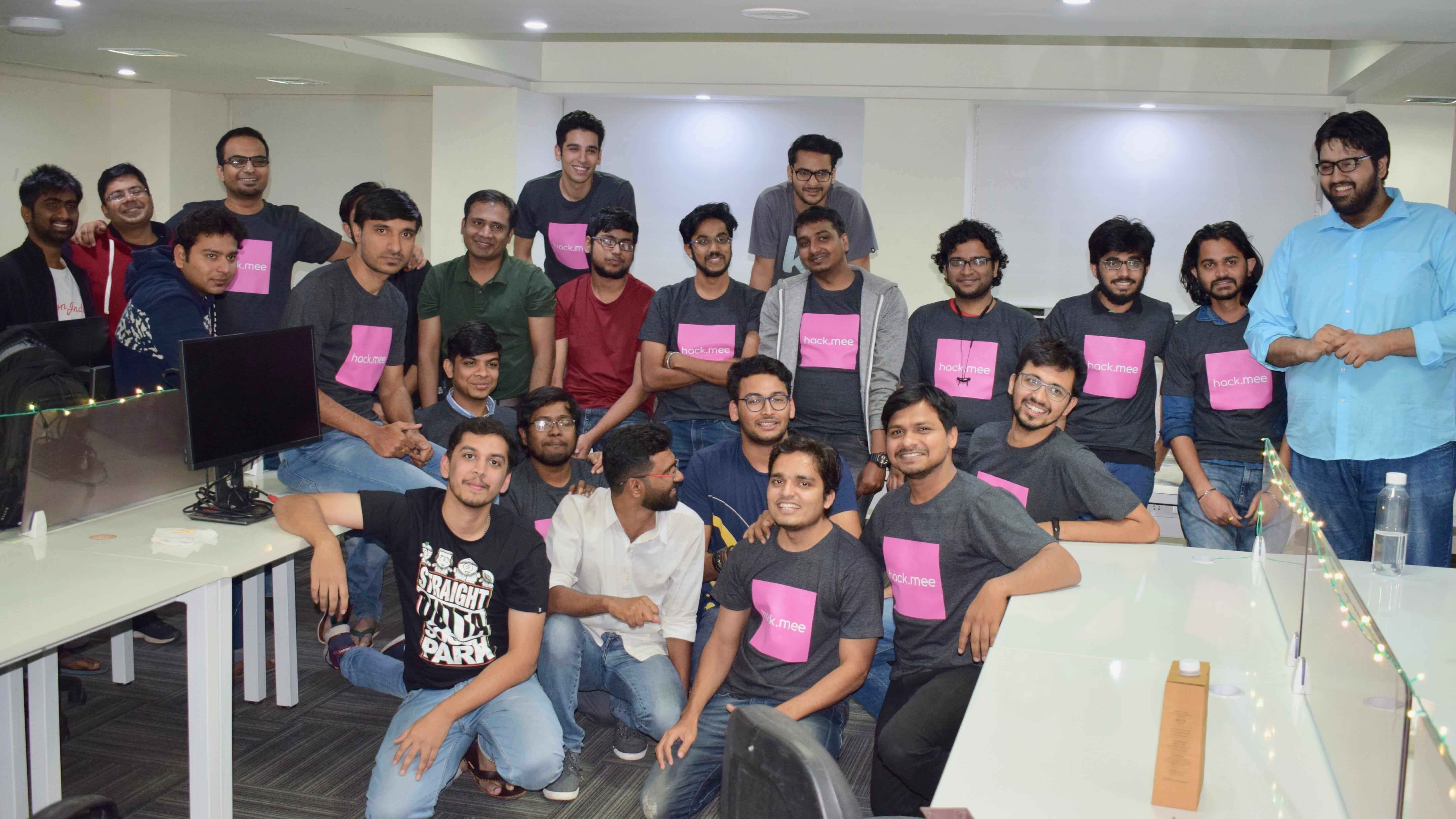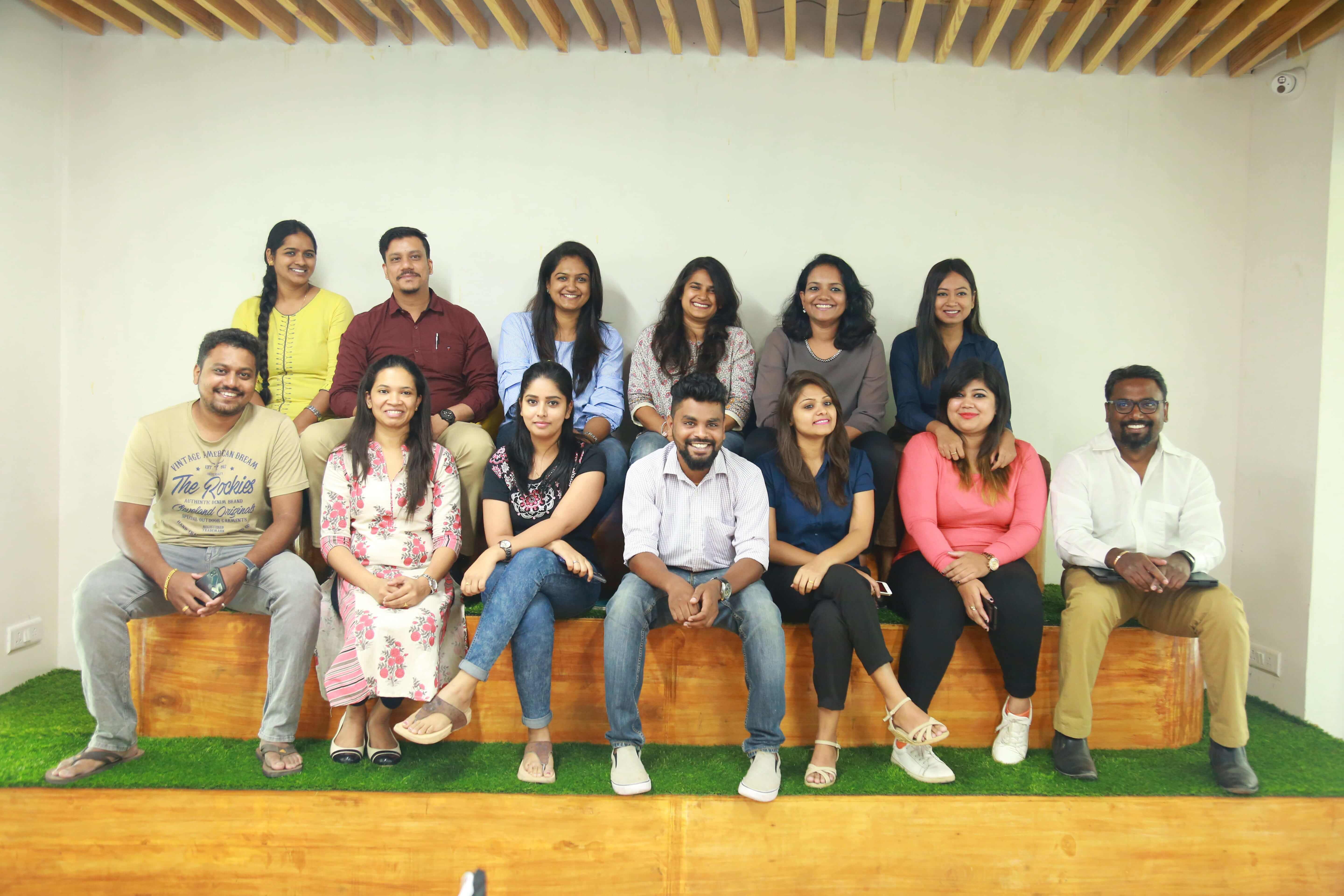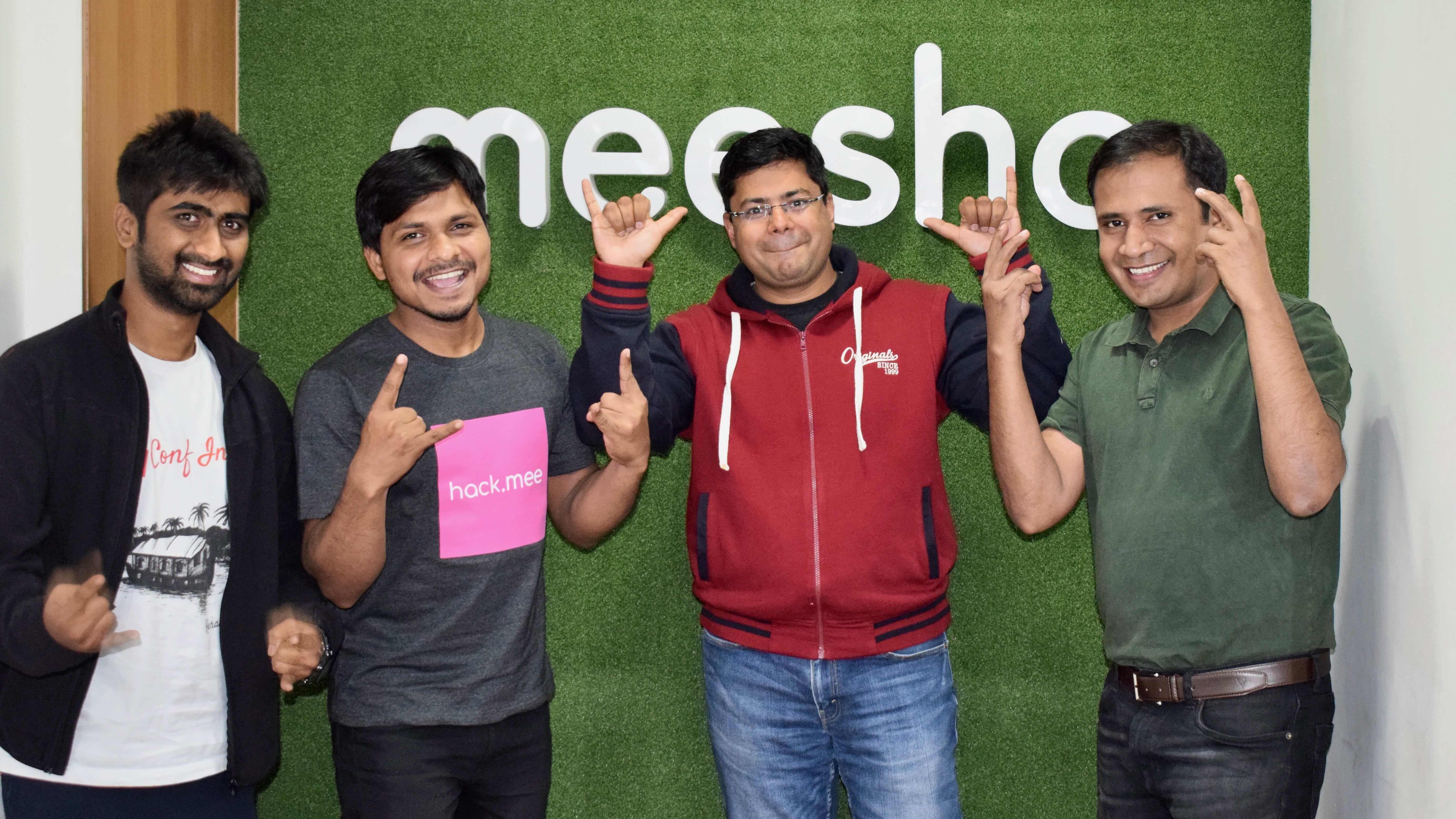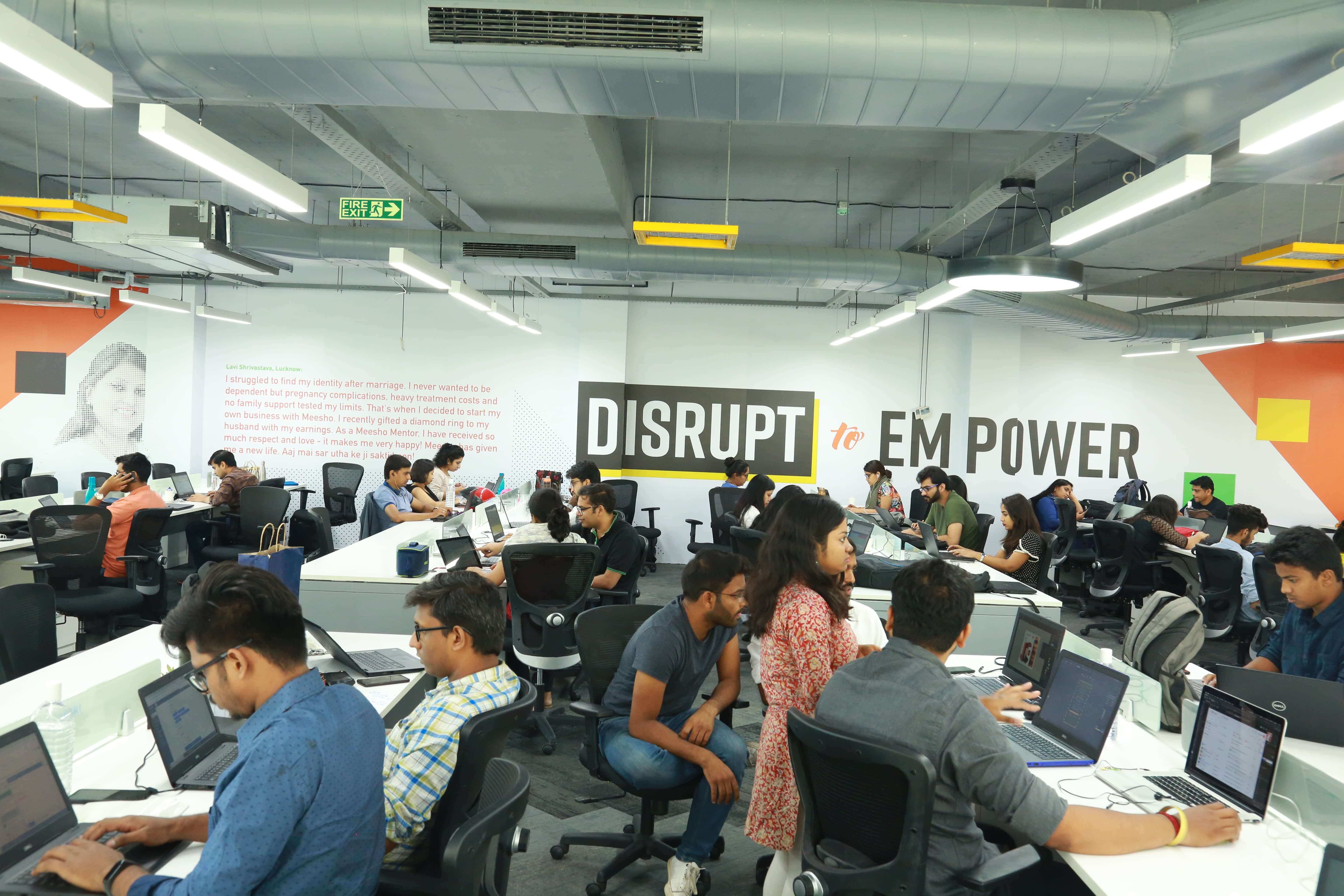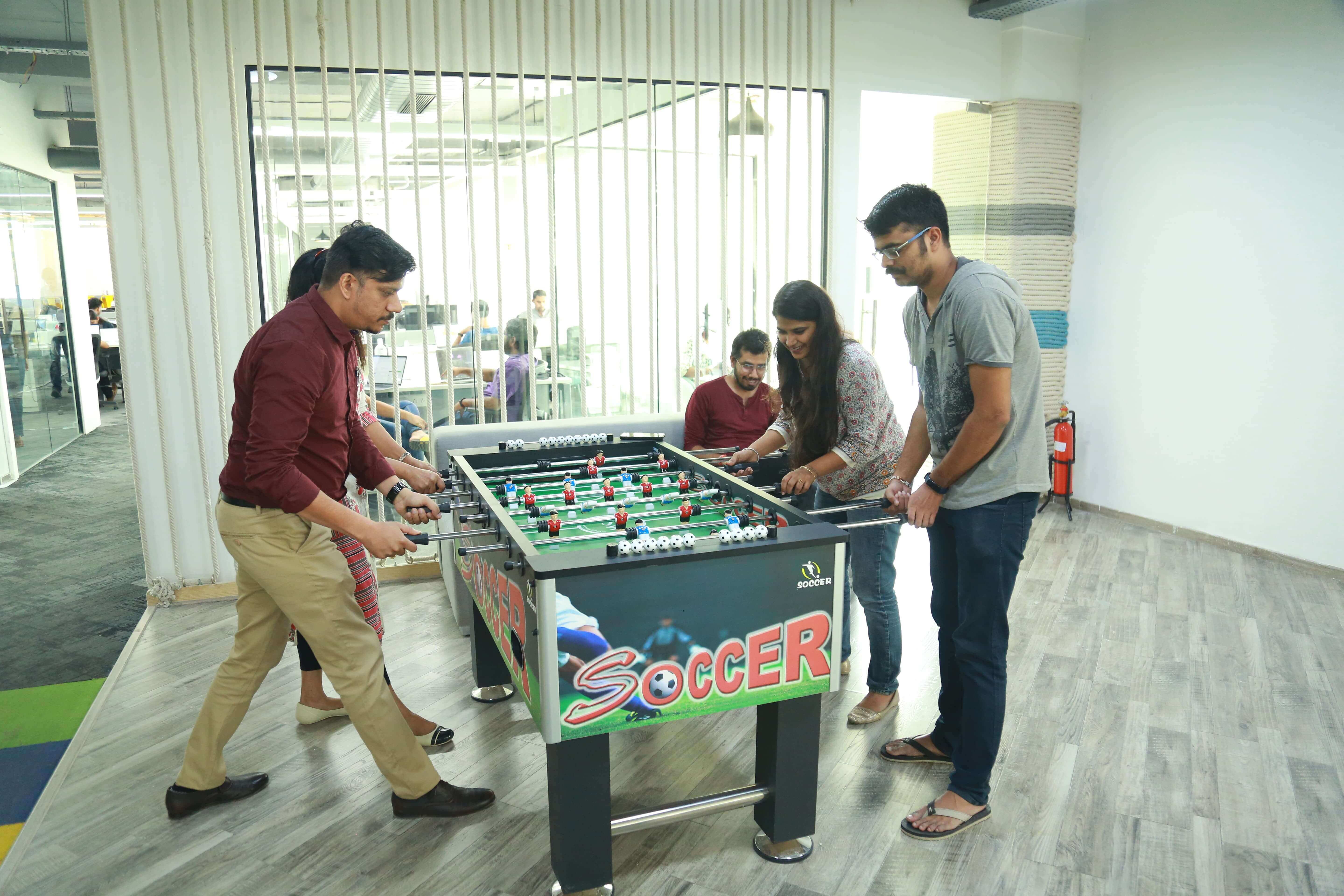 Latest Awards that we have received:
2019 - Build Social Value, APAC Partner Summit - Facebook, 2019
2019 – Top 25 companies to Work for by LinkedIN
2019 - Y Combinator Top 100 companies to work for (We are the only indian company in top 30)