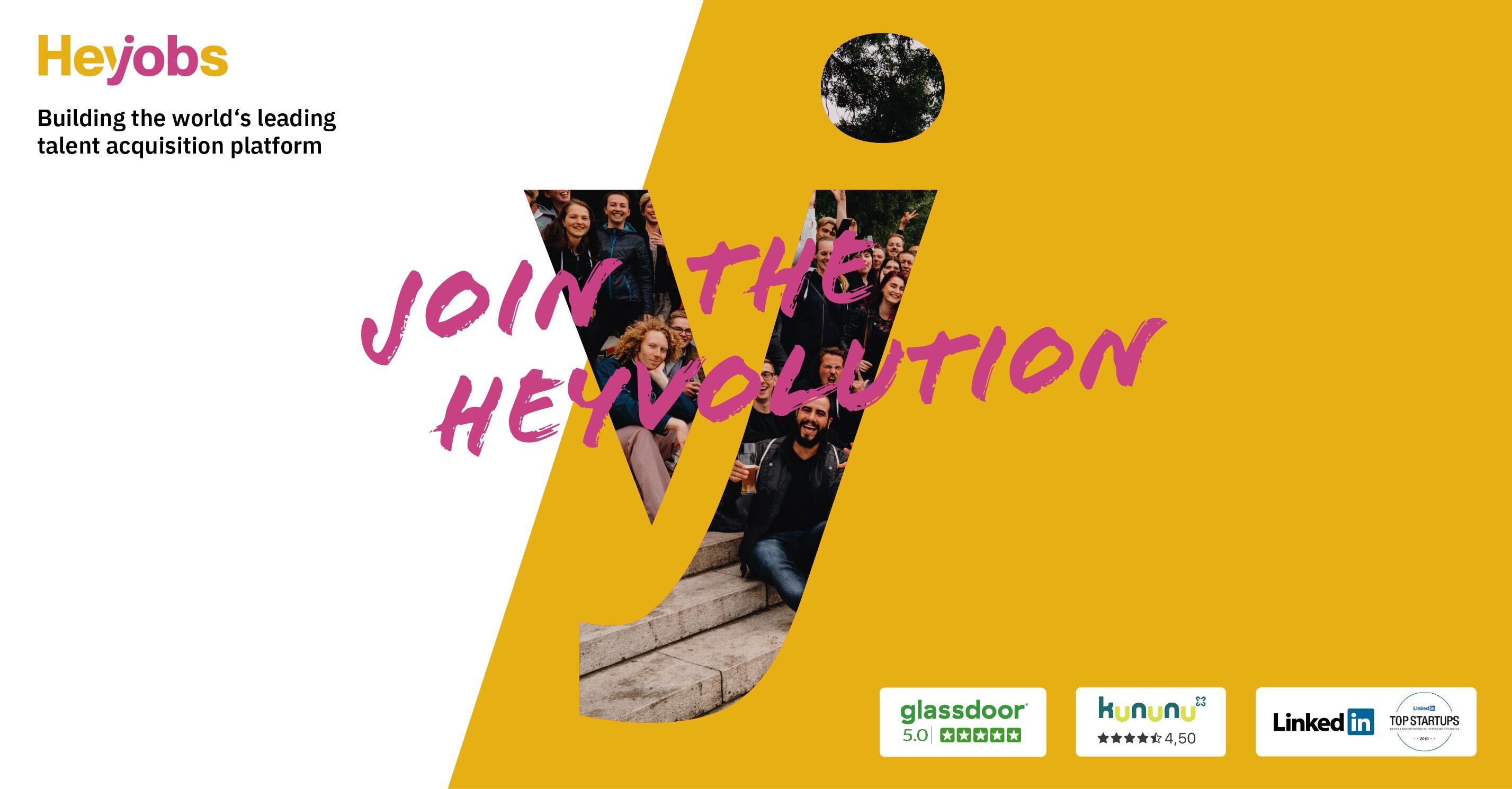 Help everyone find the right job to live a fulfilling life" Join the Heyvolution!
A perfect match! Not only the dream of all romance hungry people, but also the dream of every employee and employer out there. At HeyJobs, we use rich data sets and machine-learning technology to match talent and companies. With more than 2500 customers and a team of 200+ outstanding individuals, we are striving to become the trusted career platform and advisor for talent in Europe - making exhausting and non-transparent application processes a thing of the past.
🌱 Our offer to you
An impactful role: As a junior FP&A analyst, you will be an integral part of the FP&A team driving understanding and analysis of the growth drivers that fuel HeyJobs' success and development.


Reporting to our Head of FP&A and collaborating with our Finance and BI teams to help us drive growth, efficient resource allocations, and translating findings into actionable, forward-looking insights to our CFO and wider senior management team.


A welcoming company culture: Our values - Teamwork, Entrepreneurship, Drive - are integrated in all areas of our organization and build the core for a respectful and people-focused culture. Learn more.
❤️‍🔥 What you will love about us
Be part of a high-growth startup with a proven track record and a direct positive impact on society


Diverse Team: 23 different nationalities, 47% women (50% women in leadership), LGBTQIA+ champion


Secure Job: 2'500+ customers, proven business model & over 20M€ financing


Work-Life Balance: 100% home office in the current situation, with the possibility of booking workplaces in the office; flexible working hours


Perks & Benefits: weekly team lunch, annual company retreat, urban sports membership, employee stock options, a 1-month paid sabbatical (after 3 years), and much more


Great Office:

Kreuzberg, Paul-Lincke Ufer - great lunch options and food markets close by




High-quality equipment: Standing desk, MacBook of choice, Air-conditioned rooms, etc.
🎯 How you can contribute to HeyJobs
You will be an integral part of our financial planning process.


You will drive financial reporting and analysis on a monthly basis for internal and external stakeholders.


You will conduct ad-hoc analysis and create in-depth business insights as a foundation for strategic and financial decisions.


You will work closely with our Finance and BI teams to facilitate financial analysis, planning, and delivering financial dashboards.


You will prepare financial analysis and reports for internal stakeholders as well as for our Board and investors.

🤝 What sets you up for success
1+ years of similar work experience in a fast-paced start-up or analyst experience in consulting, and/or investment banking.


You are or inspire to be an excel, PowerPoint, and google suit champion.


Very analytical and data-driven mindset.


Curiosity makes you tick.


Problem-solving nature and ability to think outside of the box.


Familiar with customer cohorts, lifetime value and marketing ROI is a plus.


Solid communicator, both verbally and written.



Fully proficient in English, German is a plus.
🕵️‍♀️ Want to know more about us?
We are proud to have been continuously ranked as one of Berlin's best tech employers! See for yourself: Top Tech Employer in Berlin, Kununu, Glassdoor, Top 25 LinkedIn Startups.
Check out our blog, LinkedIn, or our tech blog to find out more about us.
At HeyJobs, we believe that diversity and inclusion is key to creating a culture that attracts the best talent and ultimately leads to achieving our vision. Fostering this starts with hiring -- therefore we do not discriminate on the basis of race, religion, color, national origin, gender, sexual orientation, age, marital status, or any other aspect that makes you, you. Quite the opposite, we hold this as one of our core values in #teamwork and are explicitly not hiring anyone who does not respect this.