All offices are currently open, and our employees are back 4 or 5 days a week in Hudson Yards, NY and 3 days a week in all other offices. If you have questions on this policy or the application process, please contact recruiting@gafg.com.
COMPANY OVERVIEW
Global Atlantic Financial Group is a leader in the U.S. life insurance and annuity industry, serving the needs of individuals and institutions. With differentiated investment and risk management capabilities, deep client relationships, and a strong financial foundation, the company has established a track record of delivering proven, value-added solutions and long-term growth. Global Atlantic is a majority-owned subsidiary of KKR, a leading global investment firm that offers asset management and capital markets solutions across multiple strategies.
Global Atlantic is looking for a diverse team of talented individuals who reinforce our culture of collaboration and innovation. We are dedicated to the career development of our people because we know they are critical to our long-term success. Join our team and come grow with us.
POSITION OVERVIEW
We have a unique opportunity for an accomplished and high performing candidate to join our New York-based Corporate Development team as VP, Capital Markets and Client Strategy. This individual will work closely with our Institutional Markets, Investment, Finance and Legal teams in leading all aspects of capital raising processes.
Responsibilities
Design and drive capital raising efforts across Global Atlantic – structuring and negotiating terms, analyzing market positioning, crafting communication materials – for individual products or for balance sheet, side-car and co-investment opportunities.
Manage all aspects of the due diligence process on behalf of investing clients, including completion of RFPs/RFIs, presentation of portfolio or other firm data, and analysis of financial information.
Build and operate an investor relations platform to provide ongoing information and build long-term strategic partnerships, including the development of an engagement strategy, valuation processes and reporting materials.
Maintain knowledge of market trends and the latest fundraising and insurance developments; create impact analysis to evaluate what may impact Global Atlantic's positioning or firmwide efforts.
Skills And Qualifications
Bachelor's degree.
Minimum of 7 years of prior work experience. Prior investment banking, capital markets, private market fundraising or alternative investment experience is an asset.
Strong analytical and problem-solving skills; high degree of intellectual curiosity; outstanding oral and written communication skills, maturity, presence, and sound judgment
High integrity and professionalism
Global Atlantic's base salary range is determined through an analysis of similar positions in the external labor market. The annual base salary range provided in this posting for this position is a nationwide market range and represents a broad range of salaries for this role across the country. Base pay is just one component of Global Atlantic's total compensation package for employees and at times we hire outside the boundaries of the salary range. Other rewards may include annual cash bonuses, long-term incentives (equity), generous benefits (including immediate vesting on employee contributions to a 401(k), as well as a company match on your contributions), and sales incentives. Actual compensation for all roles will be based upon geographic location, work experience, education, licensure requirements and/or skill level and will be finalized at the time of offer. Compensation for our more senior positions have a larger component of short-term cash bonus and long-term incentives. The base salary range for this role is $146,923 to $279,853.
#LI-DE1
TOTAL REWARDS STATEMENT
Global Atlantic's total rewards package is reflective of our corporate values, particularly diversity, excellence and innovation, with a focus on inclusion, pay equity, and flexibility. We are proud to support your personal and professional growth and well-being through programs such as educational assistance, virtual physical therapy, remote/onsite fitness reimbursement, a medical second opinion program, pet insurance, military leave, parental leave, adoption assistance, fertility and family planning coverage. We strive to foster a culture of total well-being through community outreach and charitable giving programs.
Global Atlantic is committed to creating an inclusive environment where everyone can meaningfully contribute to our success. We are proud to be an equal opportunity employer and we do not discriminate in employment on any basis that is prohibited by federal, state or local laws. More than that, we strive to be inclusive of all backgrounds and experiences, which we feel gives us a competitive advantage in the market and within our firm. All qualified applicants will receive consideration for employment without regard to race, color, religion, gender, gender identity or expression, sexual orientation, national origin, disability, age, or veteran status.
Employees who require an accommodation to perform the essential functions of their job will participate in an interactive process which may include providing documentation. If you are hired and require an accommodation for any protected status, please email benefits@gafg.com.
Please click on the links below to learn more about Global Atlantic.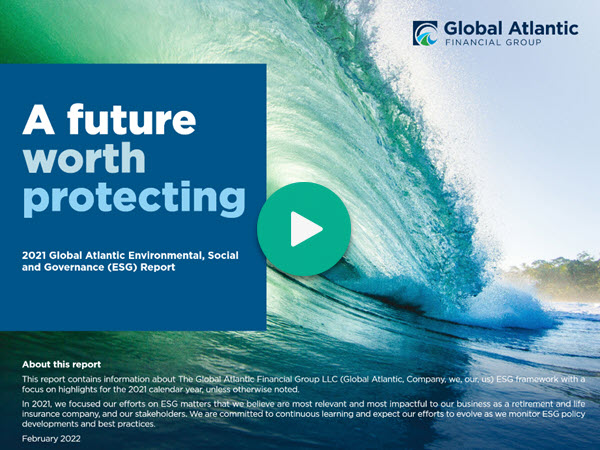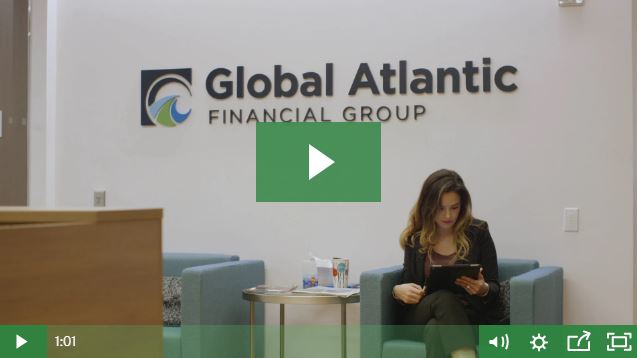 Global Atlantic Financial Company Employee Candidate Privacy Notice