Exfluency™ is building a community of linguists and bilingual subject matter experts for a leading organisation in the healthcare sector.
Working with Exfluency
We are looking for Enhancers who can use their expertise to review and improve text that has been automatically translated by the blockchain-enabled Exfluency system. We are looking for two types of Enhancers; Medical translators and Subject Matter Experts (healthcare professionals). Together, we work as one community, combining expertise from both worlds to produce high quality texts.
Requirements
When applying to become an Enhancer with Exfluency, please check that you comply with one of the options below: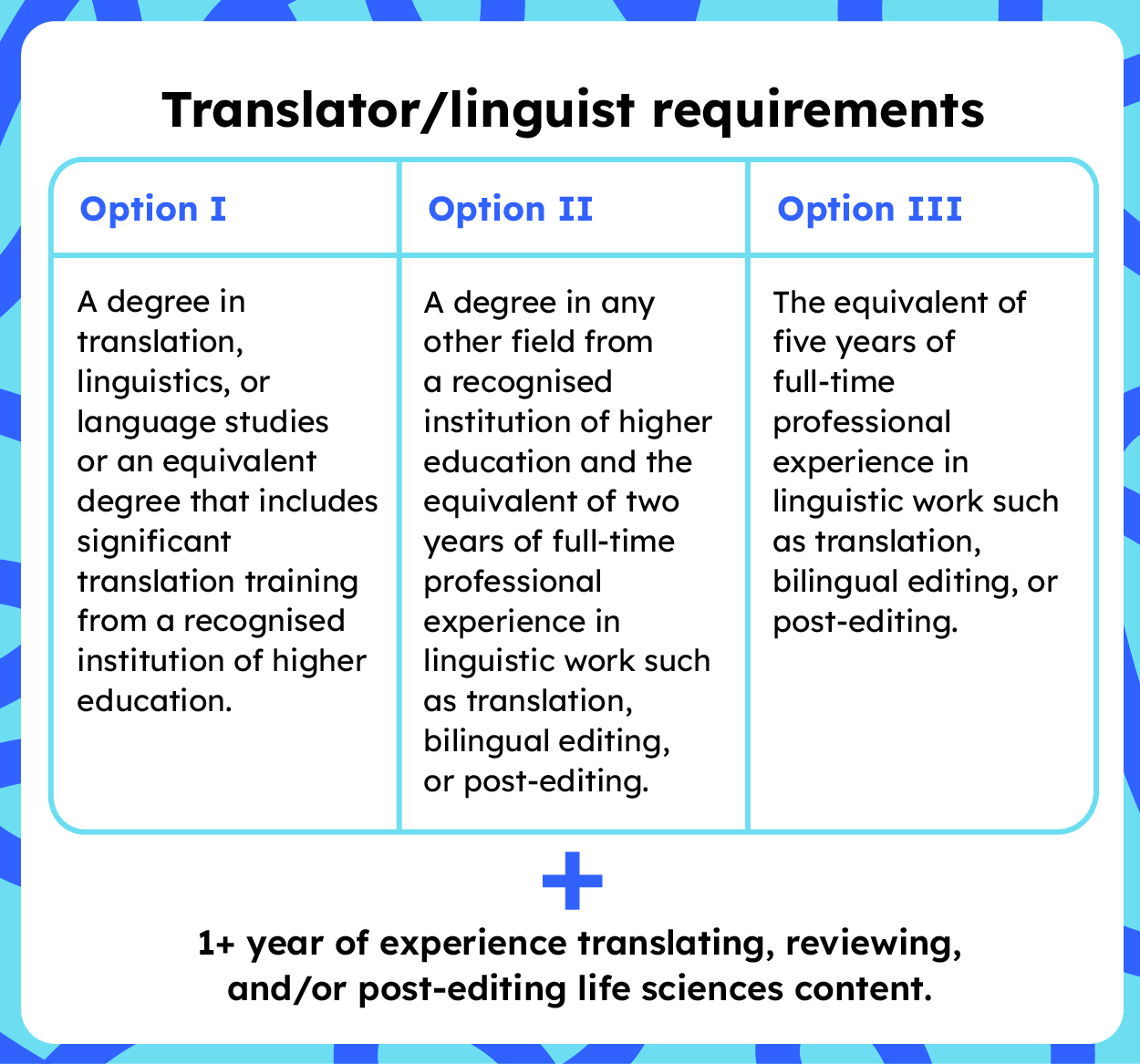 Our client requires you to be a native or near-native speaker in the target language, so please consider this when adding your language pairs below. Please see the near-native requirements here:
The majority of your daily assignments must be into the target language. (Example: If you add Serbian-English as a language pair, the majority of your translation assignments must be into English to be considered near-native, if your mother tongue is not English)
The Editor and workflow

You will work in our simple-to-use monolingual editor enhancing the target text by applying your knowledge within healthcare and through your work in the editor, you will build an immutable reputation through Trust Chain™. The Trust Chain™ is the sum of the scores you get for your jobs
The Editor is not a CAT tool with a side-by-side view, as we, at Exfluency, want to do it differently with the monolingual editor seeing the source per asset instead.
You will liaise with:
The Exfluency Community Management Team
Fees
Hourly rates that you define yourself in the system.
Contact
All enquiries should be sent to support@exfluency.zendesk.com.