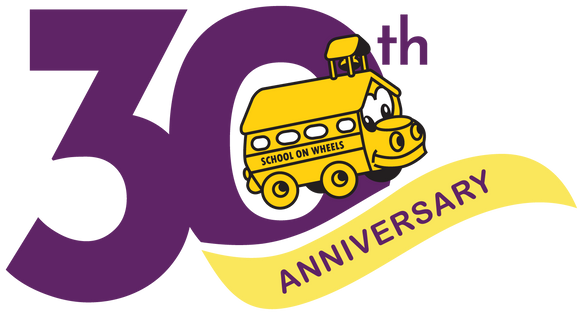 CHIEF OPERATIONS OFFICER
ABOUT SCHOOL ON WHEELS
Since 1993, the mission of School on Wheels has never wavered: to enhance educational opportunities for children who are experiencing homelessness from kindergarten through twelfth grade. Our goal is to shrink the gaps in their learning and provide them with the highest level of education possible. Our program serves as a consistent support system for our students during a time of great stress and fear.
School on Wheels volunteers provide free tutoring and mentoring to children from kindergarten through twelfth grade living in shelters, motels, vehicles, group foster homes, and the streets of Southern California. School on Wheels partners with over 400 sites across Southern California—including libraries, shelters, and after-school programs. Volunteer tutors provide stability, consistency, and educational support.
ABOUT THE POSITION
Reporting to the Executive Director, the Chief Operations Officer (COO) is responsible for overseeing and ensuring the effective strategic, operational, and regional activities of School on Wheels (SOW). This includes management of the regional teams, including the Skid Row Learning Center, coordinating with the Leadership Team in program development and fund development, overseeing financial management, human resources, and all general office administration. The ideal candidate has overseen remote and hybrid teams, is an excellent communicator, and has a passion for School on Wheel's mission and core values of trust, integrity, innovation, flexibility, passion and teamwork. The COO has the ability to work primarily from a home office with the expectation of travel to and throughout the communities served by School on Wheels and with 1 day a week working at the Skid Row Learning Center.
ROLES & RESPONSIBILITIES
Organizational & Staff Leadership
Work with Executive Director to ensure the organization's ability to successfully fulfill its mission into the future.
Interact with and guide functional leadership team to achieve SOW's strategic plan, goals and day-to-day operations.
Provide guidance to the Executive Director to ensure that SOW's policies, procedures and activities are congruent with its mission and vision.
Work with Leadership Team to build and lead staff to strengthen and support School on Wheels' programmatic, financial, funding, and operational goals.
In coordination with the Executive Director and Leadership Team, promote a culture that reflects School on Wheels' values and create a positive work environment designed to attract, retain, and motivate a diverse, talented staff.
Coordinate with Executive Advisor to update and improve the Career Path Program to encourage continuous learning and development.
Manage and enhance the human resources function.
Establish credibility throughout the organization as an effective listener and problem solver of people issues.
Act as Executive Director in their absence, with assistance from the Executive Advisor.
Regional Management
Work with the Executive Director and Associate Director, Students and Volunteers to manage all regional teams geographically assigned in six counties in Southern California.
Establish annual goals and objectives based on the strategic plan: set the tone and motivation to achieve those goals, evaluate results and performance and hold teams accountable for those achievements.
Manage Associate Director, Students and Volunteers overseeing all SOW regional, volunteer and student coordinators, and ensure the Skid Row Learning Center (SRLC) remains a vibrant learning environment and facility suitable for foundation and funder site visits.
Business Planning & Partnerships
Translate strategic and tactical business plans into operational plans.
Manage the Manager, Corporate Partnerships & Volunteer Engagement in developing and sustaining corporate and community partnerships that enhance corporate relations and volunteer recruitment efforts. The manager will educate various stakeholders about the many meaningful ways to support the work of SOW and make a positive impact in the communities we serve.
Oversee general operations/administration activities to ensure efficiency and economy, including facilities and equipment maintenance, purchasing, material donations, telecommunications, technology, office systems.
Financial Management & Fund Development
Coordinate with Executive Advisor to manage budgeting and financial reporting, compile the organization functional budget, employ strategies to safeguard assets, and ensure appropriate cash flow.
Analyze and oversee monthly financial reports (P&L; Balance Sheet; Operating Expense; Revenue/Donor) for Board distribution.
Maintain accurate records of School on Wheels' operating expenses and income and review monthly budget variance reports.
Oversee bookkeeper's role in managing payroll, accounts payables and receivables.
Work with accountant/auditor to generate year-end financial statement and tax returns.
Work with the Executive Advisor and the Chief Development Officer to ensure adequate funding is in place to meet School on Wheels' mission, programs, and organizational goals.
Assist in helping enhance marketing and branding opportunities.
Program Management
Work with Chief Program Officer to ensure the development, implementation and evaluation of programs and plans that reflect organizational and program priorities.
Coordinate with Chief Program Officer to ensure programmatic excellence, rigorous program evaluation, and consistent program quality.
QUALIFICATIONS
A minimum of 7 years' experience in progressively responsible roles within senior management positions at a nonprofit organization.
Strong belief in the mission and culture of School on Wheels. Interest in working for a mission-driven nonprofit organization and exemplifying SOW's values, integrity and ethics.
Significant operational experience in evaluating, developing and implementing organizational policies, systems and structures in a nonprofit environment.
Superb business acumen and sound understanding of business strategies, financial planning, analysis and budgeting.
Successful track record in staff development, coaching and mentoring. Ability to inspire teams and work effectively with people of all levels in the organization.
Accustomed to prioritizing, executing, and achieving results in lean environments; always ready to engage and lend a hand where needed.
Working with at-risk children and people experiencing homelessness a huge plus.
Bilingual (Spanish/English) skills a definite advantage.
Ability to travel to and throughout Los Angeles and other counties served by SOW.
Valid driver's license with clear DMV record.
COMPENSATION & BENEFITS
Salary Range is $85,000 – $110,000. The position is a hybrid position primarily located in Los Angeles, CA with remote office/administration and travel to all regions expected. Benefits include: Group Healthcare Insurance, paid time off (PTO) package, 12 Paid holidays and sick pay, birthday pay, personal development dollars, a Retirement Saving Plan (403B) with agency matching after 1 year and an employee assistance program (EAP).
School on Wheels is an Equal Employment Opportunity. All qualified applicants will receive consideration for employment without regard to race, color, religion, gender, national origin, disability status, protected veteran status or any other characteristic protected by law.
Envision Consulting was retained by School on Wheels to conduct the search for their incoming Chief Operations Officer.
Applicants needing accommodation for any part of the application process may contact Envision Consulting at 626.889.7905 to request and arrange for assistance.