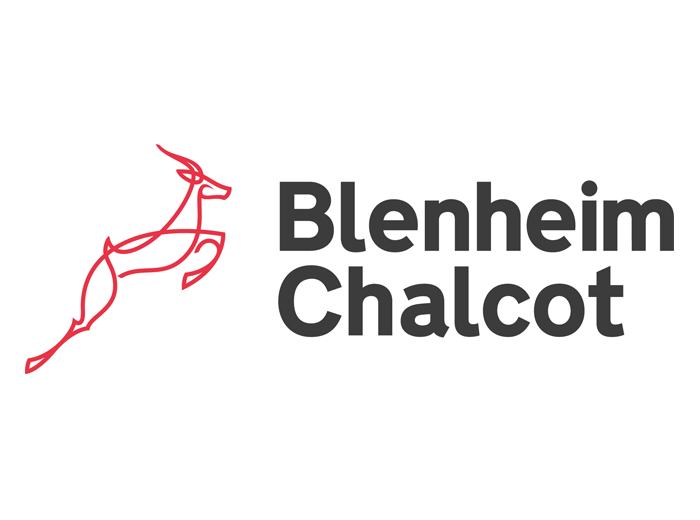 HR Associate
Are you curious, excited by experimentation and always looking for a better way of doing things?  

Do you want to keep learning and developing whilst getting hands-on, entrepreneurial, business building experience?

Do you want to have the opportunity to learn and develop in your HR career?
If so, we would love to hear from you!
We are looking to hire high-energy, entrepreneurial and value-adding talent to join Blenheim Chalcot, the UK's most successful venture builder to impact people processes and develop strategies across the VBS Central team and the wider Blenheim Chalcot portfolio.

ABOUT US
Blenheim Chalcot is one of the leading venture builders in the world. Headquartered in London from our flagship White City Scale Space campus, we have been building exciting and disruptive businesses for over 20 years. Blenheim Chalcot is responsible for building some of the most innovative companies in the UK and increasingly around the world – with significant operations in India and the US, as well as emerging operations in South Africa and Southeast Asia.
Our ventures are at the forefront of a multitude of industries being disrupted by digital including FinTech, EdTech, GovTech, Media, Sport, Charity and more. Our portfolio has been conceived and launched by us and employ over 4,000 employees. Our assets under management stand at more than £1.8bn and total portfolio sales is over £500 million.
Our team, Venture Builder Services (VBS), exists to support our ventures to be successful quickly, sustainably and with access to the best practice tools, solutions, and expertise. We provide a range of services to help new business get off the ground, including technology, growth (marketing and sales), talent, HR, finance, legal and tax.

IMPACT BEYOND PROFIT
15% of our partnerships and ventures are charities. These include the British Asian Trust, BabyZone and Onside Youth Zones. In the same way that we support our ventures, our Partners provide direct hands-on support to these charities by being active board members and offering expert advice.

OUR BEHAVIOURS
Honesty and integrity – trustworthiness

Resilience - keeps going when the going gets tough, remains optimistic in the face of challenges, open to feedback and willingness to change and experiment

Team work – is collaborative and supportive, elevating and developing others to deliver results

Innovation - restless to improve, challenges how to make things better

Deliver results - keeps promises, drives to achieve, commitment to high quality work

People awareness – collaborative and supportive, respectful

Commercial awareness - looks for best value solutions for the business, understand costs / revenues, spends money wisely

THE ROLE
The successful applicant will get deeply involved with managing people processes for VBS and the ventures in the Blenheim Chalcot portfolio. The role is designed to be an integral part of Blenheim Chalcot's central function with progression opportunities within the team and/or our portfolio companies.

Key responsibilities
Depending on the project, you will need to be comfortable doing the following:
Support managers in all aspects of employment law and best practices for people management

Ensure that working practices and office environment support the business values and empower employees to do their best work every day

Assisting in the development, implementation and administration of policies and procedures

Developing and implementing performance management systems

Investigating and resolving employee relations issues and grievances.

Ensuring compliance with applicable laws and regulations, and providing up-to-date counsel and advice on all HR-related matters.

Opportunity
This role is an excellent platform for experienced professionals to take their career to the next level in an opportunity unlikely to be found anywhere else. 

ABOUT YOU
The ideal candidate will have a track-record in delivering results in a fast-moving business and hence be comfortable with change and uncertainty. Excellent stakeholder management experience is essential to being successful in this role.

The Ideal Candidate
Has 2+ years of commercial experience working in a HR Team

Able to deal with changing priorities and working at a fast pace.

Have an interest in learning and getting stuck into new and exciting opportunities;

Comfortable talking and making connections with new people, helping people to grow and develop;

Good problem solving ability, able to think things through from a number of perspectives to come to a conclusion;

Excellent stakeholder management, comfortable communicating with people at various levels of seniority;

Excellent verbal and written communication skills;

Be able to operate at a range of levels – both in terms of big picture strategic thinking, thought leadership and getting into the data and analysis.
WHAT WE CAN OFFER YOU:
Be part of the UK's leading digital venture builder

Have the opportunity to be a part of and learn from the incredible talent in BC

Be exposed to the right mix of challenges, within a culture that promotes continuous learning and development

A fun and open, if a little cricket obsessed, atmosphere
Discretionary bonus
21 days of paid holidays + your birthday off

PROCESS
We have a rigorous recruitment process, which we use for all our roles to ensure we attract the very best talent.
Blenheim Chalcot is a proud Equal Opportunity Employer. Diversity is one of our core values, thus making it core to our business. We strive to maximise the diversity of our workforce and welcome applications from everyone. We encourage diversity through perspective, background, identity, and thought whilst also fostering an environment where everyone can express themselves regardless of your race, religion, sex, gender, colour, national origin, disability, or any other applicable legally protected characteristic. We are committed to continuing to nurture an inclusive environment and building a diverse workforce.
By submitting your CV you understand that we have a legitimate interest to use your personal data for the purposes of assessing your eligibility for this role. This means that we may use your personal data to contact you to discuss your CV or arrange an interview, or transfer your CV to the hiring manager(s) of the role you have applied for. You can ask us at any time to remove your CV from our database by emailing recruitment@blenheimchalcot.com – but please note that this means we will no longer consider you for the role you have applied for. You can review our privacy policy here.