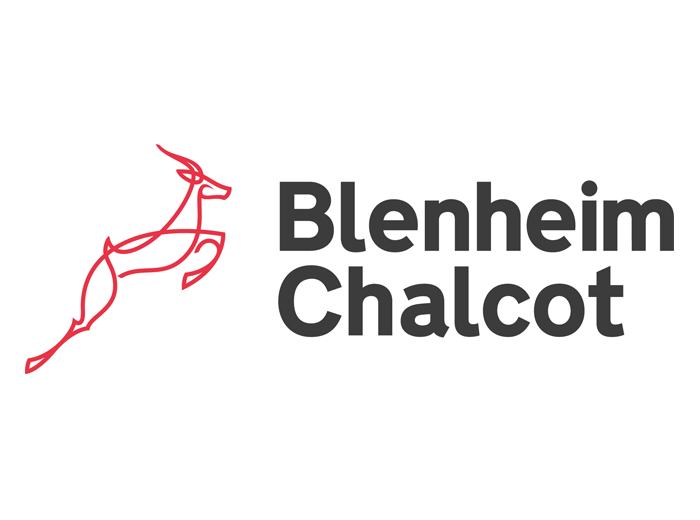 Venture Finance Director - EMV
Blenheim Chalcot is one of the leading venture builders in the world. Headquartered in London from our flagship White City Scale Space campus, we have been building exciting and disruptive businesses for over 20 years. Blenheim Chalcot is responsible for building some of the most innovative companies in the UK and increasingly around the world – with significant operations in India and the US, as well as emerging operations in South Africa and South East Asia.
Our portfolio companies employ in excess of 4000 people, with the central BC team itself numbering 350 - and all are scaling up rapidly. Our assets under management are in excess of £1.8 billion.
We are heading into a period of ambitious scaling at Blenheim Chalcot and across our businesses, in existing and new geographies. As a result, we need a world class Venture Finance Director to act as Finance lead for Emerging Media Ventures.
Emerging Media Ventures (EMV) is the UK's leading sports venture builder. As majority owner of the Rajasthan Royals, EMV is uniquely positioned to provide exposure to the global growth in cricket and the Indian economy. EMV brings together resources, infrastructure, and expertise to help support and grow its portfolio of businesses.
Selected portfolio companies:
Rajasthan Royals (India)
Royals School of Business (International)
Royals Academy (International)
Barbados Royals (Barbados)
Paarl Royals (South Africa)
This is a truly pivotal role with exposure to BC Partners and Senior Management and its impact will be fundamental to the development and growth of the Blenheim Chalcot Portfolio. This is a genuine opportunity for an individual to broaden their experience at an exciting time for Blenheim Chalcot.

IMPACT BEYOND PROFIT
15% of our partnerships and ventures are charities. These are the British Asian Trust, The Royal Foundation and Onside Youth Zones. In the same way that we support our ventures, our Partners provide direct hands-on support to the charities through sitting on the boards and much more.

OUR BEHAVIOURS
Honesty and integrity – trustworthy
Resilience - keeps going when the going gets tough, remains optimistic in the face of challenges, open to feedback and willingness to change and experiment
Team work – is collaborative and supportive, elevating and developing others to deliver results
Innovation - restless to improve, challenges how to make things better
Deliver results - keeps promises, drives to achieve, commitment to high quality work
People awareness – collaborative and supportive, respectful
Commercial awareness - looks for best value solutions for the business, understand costs / revenues, spends money wisely
THE ROLE
What you will be doing

The Venture Finance Director will provide financial management expertise to various Blenheim Chalcot entities.
Key responsibilities include:
Maintain relationships and regular cadence with portfolio CEOs, BC Partners, and the Head of Family Office
Management of statutory accounts
End-to-end financial management for controlled entities including, financial and KPI reporting, financial forecasting and modelling, commercial analysis, cash management, financial systems oversight and FP&A
Interact with external stakeholders including shareholders, auditors, banks, professional advisors, and suppliers
Working with management team to optimise structure and financial performance
Supporting the investment team in acquisitions and integration of portfolio assets
Liaising with colleagues in India who look after our operational financial management, ensuring high quality output
Implement and ensure best-in-class frameworks and practices around compliance and accounting
REQUIREMENTS

What we expect from you from a personal perspective:

You will be a dynamic and disciplined thinker with a strong intellect, an entrepreneurial spirit and a passion for making a mark in fast-paced, growing environments.
You will be entrepreneurial with an ability to flourish while working alongside similarly intellectually curious senior executives.
You will have a low ego, be able to thrive in a learning environment and be willing to listen.
You will be pragmatic and outcome-oriented, with a bias for action and ability to rapidly adjust as required.
You will have experience operating in a matrix and constantly changing environment, and will have demonstrable experience navigating a fast paced, dynamic working environment.
Professional Qualifications
Qualified accountant (+5 years PQE)
Experience as a Senior Finance Manager, Financial Controller or Head of Finance supporting and driving growth of businesses from start-up to scale-up stages
You will have proven success serving as a true business partner to senior executive teams
You will be able to demonstrate the ability to initiate and drive growth, and have the flexibility to adapt to a dynamic, entrepreneurial environment
You will possess the business acumen and broad financial perspective to act as an advisor to management and senior leadership
You will have a demonstrable track record of overseeing both accounting and financial planning & analysis functions

WHAT WE CAN OFFER YOU:
Be part of the UK's leading digital venture builder
Have the opportunity to be a part of and learn from the incredible talent in BC
Be exposed to the right mix of challenges, within a culture that promotes continuous learning and development
A fun and open working atmosphere
PROCESS
We have a rigorous recruitment process, which we use for all our roles to ensure we attract the very best talent. Individuals seeking employment at Blenheim Chalcot must note that we see diversity as something that creates a better workplace and delivers better outcomes. As such, we are keen to maximise the diversity of our workforce and actively encourage applications from anyone and everyone.
By submitting your CV you understand that we have a legitimate interest to use your personal data for the purposes of assessing your eligibility for this role. This means that we may use your personal data to contact you to discuss your CV or arrange an interview, or transfer your CV to the hiring manager(s) of the role you have applied for. You can ask us at any time to remove your CV from our database by emailing recruitment@blenheimchalcot.com – but please note that this means we will no longer consider you for the role you have applied for. You can review our privacy policy here.