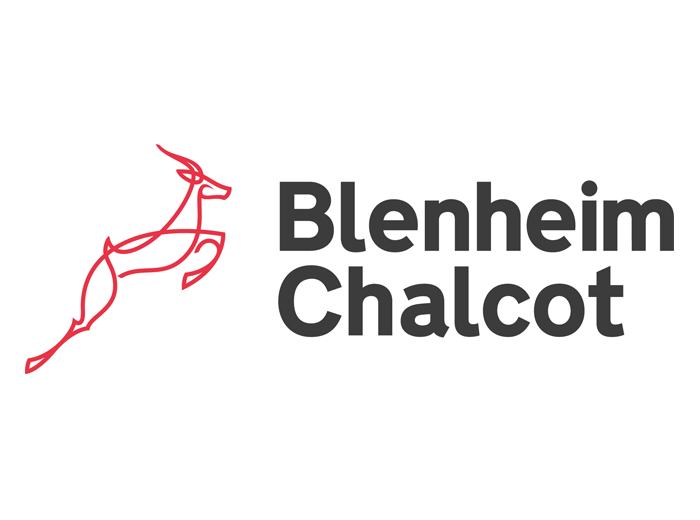 Office Assistant
We are seeking an enthusiastic Office Assistant to provide outstanding support and management of Blenheim Chalcot's HQ in White City, London. Working across the various teams, you will play an integral role at the heart of BC. This is a fantastic opportunity to join a dynamic and ambitious business at an exciting time of growth. We are looking for someone who has superb organisation skills, can keep up with the pace of the role and is happy to get stuck in and get things done. As well running the office, you will have the opportunity gain experience across key areas of our business such as events management and HR.
ABOUT BLENHEIM CHALCOT
Blenheim Chalcot is a world leading digital venture builder. We build tech businesses that disrupt and transform sectors. We invest more than just funds, we invest our knowledge and experience, our ideas and our infrastructure. Our ventures are at the forefront of a multitude of industries covering FinTech, EdTech, GovTech, Media, Sport, Charity and more. You may have heard of some of our growing businesses such as Modulr, ClearScore, Hive Learning, and the Rajasthan Royals.
Our portfolio represents sales of over £400 million, £1.8bn of assets under management, more than 3,000 employees and a successful track record of over 40 companies. We currently have a portfolio of over 20 companies varying in stage from seed to venture to growth.
The BC Venture Building Services (VBS) team is responsible for providing our portfolio companies with the support they need to thrive including investment services, legal and tax advice, financial services, talent services, network initiatives / events, as well as support the incubation services for our next generation of ventures.
THE ROLE
Office Management
Office management of the central team and incubation areas of Scale Space
Coordinating with our IT support teams to help troubleshoot issues
liaise with our building support staff to cater for the team's needs
Creating a productive and fun environment, and build team culture by organising team events and regular socials (e.g Christmas / Summer parties)
Supporting organisation of wider BC events with our portfolio companies and their management teams
Providing holiday cover (and any other support) to the BC Partners EA team
Helping facilitate the seamless running of every day – greeting guests, preparing meeting rooms, ordering catering etc
HR
Coordinating with our Learning & Development training providers in managing team training
Assisting with the onboarding of new team members
Supporting bi-monthly all-hand sessions

THE IDEAL CANDIDATE
This role would likely suit candidates with 1+ years of professional experience within an Office Manager role, though we encourage applications from candidates from all professional backgrounds and levels of experience. Please note – this role requires the successful candidate to be based full-time in ScaleSpace, White City, London.
A Level/ College educated with good grades, or equivalent life experiences
Desirable technical/specialist knowledge and skills:

Very good written and verbal English
Proficient knowledge of Microsoft Office (Excel, Word, PowerPoint)
Experience of using LinkedIn for building brand awareness
We value personal qualities and cultural fit equally with past experience. It is just as important that you are:
Proactive and highly motivated to progress
Highly organised and process-driven, with a keen attention to detail
Operationally aware, able to troubleshoot issues before they become problematic
Enthusiastic approach to learning and developing new skills
Skilled at multi-tasking, with the tenacity to see all projects through to completion with ability to prioritise and manage expectations
Highly professional and a great ambassador for BC and our central team
Great with people and confident in managing stakeholder relationships at all levels of seniority
A committed team player able to work in a close-knit team, with a willingness to share knowledge and contribute ideas
Enthusiastic at playing a central role in bringing fresh ideas and new perspectives to the demands of the role to help improve team processes
Flexible and willing to carry out extra ad-hoc duties that may fall outside of your general remit and working hours
WHAT WE CAN OFFER YOU
A fast-paced and exciting role in the central team within the UK's largest venture builder
Ownership and responsibility to make things happen and make a real difference, in a diverse and innovative organisation
A variety of training courses in soft and technical skills with weekly L&D sessions
A friendly, start-up environment with fast-moving, entrepreneurial team culture
Ability to grow long-term within Blenheim Chalcot – with opportunities for secondments into portfolio companies over time
A fun and open, if a little cricket obsessed, atmosphere
Discretionary annual bonus
25 days of paid holidays, plus your birthday off
A full benefits package, including pension, medical, life insurance, and a learning & development allowance
PROCESS
We have a rigorous recruitment process, which we use for all our roles to ensure we attract the very best talent.
Individuals seeking employment at Blenheim Chalcot must note we see diversity as a positive thing that creates a better workplace and delivers better outcomes, so we are keen to maximise the diversity of the workforce and actively encourage applications from anyone and everyone.
IMPACT BEYOND PROFIT
Building profitable digital businesses isn't our sole focus. We are also involved in a range of charitable activities – with colleagues engaged in mental health initiatives, the education of girls in the developing world, building 21st-century youth facilities in deprived areas, and supporting charities with the use of digital technologies.
Please visit https://www.blenheimchalcot.com/charities for more information.
OUR CULTURE
Our culture across the portfolio is inclusive, modern, friendly, smart and innovative – we seek to employ bright, positive thinking individuals with an can-do attitude. Our people enjoy challenging themselves to be the best at what they do – if that sounds like you, you'll fit right in!
By submitting your CV you understand that we have a legitimate interest to use your personal data for the purposes of assessing your eligibility for this role. This means that we may use your personal data to contact you to discuss your CV or arrange an interview, or transfer your CV to the hiring manager(s) of the role you have applied for. You can ask us at any time to remove your CV from our database by emailing recruitment@blenheimchalcot.com – but please note that this means we will no longer consider you for the role you have applied for. You can review our privacy policy here.