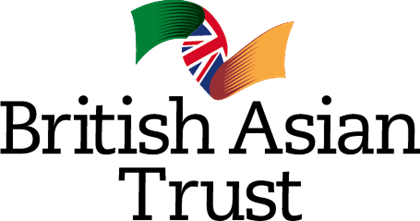 We are very excited to announce we are looking for some new talent to join our Social Finance team. This is an opportunity to work closely with our broad range of external partners to develop the social/outcomes finance market in South Asia. As such, we are looking for someone with an agile and entrepreneurial working approach, who is committed to having a deep impact in the region.
About British Asian Trust's Social Finance Unit
Our Social Finance team started in 2017 and we co-launched the world's largest Education Development Impact Bond (QEI) in 2018. Over the last three years we have built up extensive experience in driving new outcomes focused projects with philanthropists, donors & service providers and are currently working on new projects across the region. We are also committed to building the market for this work in the region by investing in projects aligned with British Asian Trust's change agenda , driving partnerships with local Government stakeholders, and contributing to research and evidence to grow the field. The British Asian Trust has a long and rich experience of working in South Asia, particularly India, Pakistan, and Bangladesh.
Key responsibilities
Support on partnership and business development
Supporting the Executive Director Social Finance on the development of new partnerships/relationships working alongside colleagues in South Asia
Supporting funding applications and proposals
Communicating British Asian Trust's vision, mission, and programme strategy and goals with external stakeholders
Supporting India, Pakistan, and Bangladesh leadership in building government linkages
Driving Thought Leadership and Communication
Developing sector knowledge, networks, and expertise on all areas of work to ensure we are relevant, known, and current.
Developing our position as a thought leader as part of our representation at sector events and our voice in sector news
Leading, coordinating and managing events and wider social media presence in South Asia
Writing and editing evidence-based knowledge work (for e.g., blogs, articles in journals, speeches, speaking notes etc.)
Participating in workshops and conferences on social finance – to continue to gain expertise in the thematic area and build the in-house knowledge base for British Asian Trust
Overall Social Finance work
Working on any additional projects that come up in collaboration with specific members of the team, in agreement with line manager, to support organisational priorities
Developing and promoting the profile of British Asian Trust as required
Consistently demonstrating the values and principles of British Asian Trust in all external and internal activities
Job-related knowledge, skills, and experience
Essential
Educated to degree level or equivalent in a relevant subject
Demonstrate significant experience of at least one of the following industries: management consulting/private equity/social finance/impact investment
Experience in supporting business development or partnership management
Demonstrated knowledge of analytical, research and data analysis and numeracy skills
Excellent written and verbal communication skills
Desirable
Knowledge of the development sector and experience of the South Asian subcontinent
Experience of having worked on government linked programmes and familiar with government processes and procurement
Highly developed time management and organisational skills
Ability to prioritise work and work well under pressure
Works methodically with high attention to detail
Ability to demonstrate a flexibility of approach and work effectively as part of a team
Able to stay focused and deliver whilst working in a fast-paced environment with multiple conflicting priorities