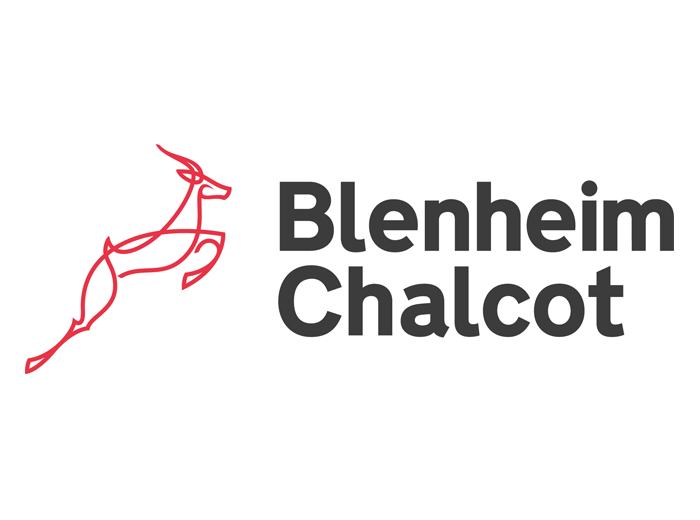 Fund Analyst
Blenheim Chalcot
Blenheim Chalcot is seeking a Fund Analyst to join our central Investment Team. The new Analyst will work with our Fund Manager to administer of our investor funds and our reporting platform, with the role also including a high element of data modelling and KPI tracking as we monitor company performance across our portfolio of 19 digital ventures. Note that applicants must have over 2 years' experience in an investment firm or fund administrator to be considered.
Blenheim Chalcot is the UK's leading digital venture builder. We invest more than just funds, we invest our knowledge and experience, our ideas and infrastructure. Our ventures are at the forefront of a multitude of industries being disrupted by digital including FinTech, EdTech, GovTech, Media, Sport, Charity and more. We are highly entrepreneurial and seek opportunities where digital technologies can disrupt major markets - ventures we have built range from ClearScore to Agilisys and AVADO to even the Rajasthan Royals cricket team.
Our portfolio of 19 companies have each been conceived and launched by us and now have total sales of over £400 million and more than 3,000 employees. Our assets under management stand at greater than £1bn. Our portfolio companies vary in stage from seed to venture to late growth and are based in our offices across London, Nottingham, Edinburgh, New York, Boston and Mumbai.
As part of our expansion strategy in 2020 and 2021 we will increasingly work closely with investment and strategic partners ranging from Lead Edge, Paypal, Experian, Google, WorldPay, Imperial College and some of the leading venture capital and private equity companies internationally.
The BC Investments Team
The Investments Team is responsible for defining and executing the investment strategy of Blenheim Chalcot, working to provide Portfolio Companies with the financial support and investment services they need to thrive. The team is responsible for monitoring and analysing the portfolio (existing and potential ventures), fundraising, M&A support, investment governance, marketplace engagement and investor relations – as well as incubating our next generation of ventures.
The Role
We are looking for an enthusiastic, entrepreneurial, self-starter individual with investment fund operations and administration experience to join the Investment Team.
The new Fund Analyst will report to our Fund Manager and primarily support her with the administration of our funds and our reporting platform. Additionally the role will encompass a data modelling element to support our financial and KPI tracking across our portfolio companies as part of our portfolio monitoring exercise. The role also offers a unique opportunity to be part of a small but involved team which helps build and grow some of the most dynamic digital businesses in the UK and internationally.
The successful applicant will play a key role in supporting the production of data in regular reports for our growing base of investors together with responsibility for tracking and reporting on the financial forecasts, KPIs and other performance data for our portfolio of 19 companies. The role is designed to be an integral part of Blenheim Chalcot's central function with progression opportunities within the team
Responsibilities
Support investor communications, onboarding and reporting function
Support new fund launches, debt and equity transactions (primary and secondary) and fund governance matters
Be a first point of contact as part of the Fund Operations Team to resolve enquiries from our growing base of High Net Worth and Family Office investors.
Managing and keeping data up to date, including funds P&L and cash flow, individual investors' and funds' data
Ensuring the capture and recording of data for the regular transactions we undertake including internal funding, venture capital investments or M&A processes
Managing relationships with third party administrators to help maintaining external and internal records including share registers and companies house data
Gathering and assessing financial and KPI data from portfolio CEOs / CFOs
Interpreting performance data trends to support key strategic decisions
Be part of the core investment analysis team working closely with Blenheim Chalcot Founders to assess our ventures' performance, in particular producing our in-depth Quarterly Portfolio Review and Investment Committee analysis covering individual company performance and overall portfolio valuation / IRR
Relationship with wider investment team including the BC compliance department, as well as the BC Founding Partners and, in some instances, the senior leadership of the BC Portfolio Companies
The Ideal Candidate:
Data-driven, numerical mindset with meticulous attention to detail and the ability to identify trends and anomalies
Strong interest in the Venture Capital and technology space
Minimum of 2 years of experience of investment fund operations, either at an Investment Management company or Fund Administrator
1 year of data analysis experience would be highly desirable
Excellent organisational skills, proactivity, and willingness to take ownership of tasks
Highly computer literate with demonstrable knowledge of MS Office applications

Strong Excel and PowerPoint skills are essential
Experience with databases or CRM platforms are essential

Interest in developing further technical and financial skills, and a desire to grow within the role
University degree
Experience using portfolio management CRM systems ( e.g Dynamo, Efront, etc…) would be advantageous
Venture capital, investment management, investor relations, accounting or relevant start-up experience would be advantageous
What we can offer
A fast-paced and exciting role in the central team within the UK's largest venture builder
Ownership and responsibility to make things happen and make a real difference, in a diverse and innovative organisation
A variety of training courses in soft and technical skills
Professional finance and accounting qualification support (e.g. CFA, ACCA)
A friendly, start-up environment with fast-moving, entrepreneurial team culture
Ability to grow long-term within Blenheim Chalcot – with opportunities for secondments into portfolio companies
Practical details
Permanent, full time role starting as soon as possible
Annual salary range between £35,000 - £45,000 depending on experience
Annual bonus
Comprehensive benefits package including medical insurance, learning allowance, cycle to work scheme, free fruit and many office perks and activities
Process
We have a rigorous recruitment process which we use for all our roles to ensure we attract the very best talent.
Individuals seeking employment at Blenheim Chalcot must note that we see diversity as a really positive thing that actually creates a better workplace and delivers better outcomes, so we are really keen to maximise the diversity of the workforce and actively encourage applications from anyone and everyone!