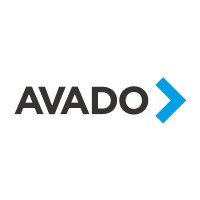 At AVADO, our Purpose is Unlocking potential and changing lives… Whilst all roles at AVADO contribute to the achievement of this, some roles get to see it more up-close and personal… This is true of our Head of Learning – IT & Technical Standards. Sound interesting? Keep reading…
 WHO DO WE NEED?
Sara Roberts, our Head of Learning Excellence who is new to AVADO and already contributing to delivering our Purpose, is looking for someone to take the role of Head of Learning – IT & Technical Qualifications. This multifaceted role will see the successful incumbent focus on creating outstanding online learning experiences, leading the successful development and delivery of our high-quality, clearly differentiated course offer, and driving cross-functional and collaborative working.
 WHAT YOU'LL GET UP TO
To succeed, you will be accountable for:
Delivering an outstanding learning experience for our learners, through the exceptional leadership of a talented team of Learning Delivery Managers and Learning & Development Coaches.
Taking ultimate accountability for learners' learning, progression, results and satisfaction.
Collaborating and driving others' collaboration on setting and driving the optimal learner journey.
Constantly finding ways to develop and improve our courses.
Supporting the curation of assets to ensure a high-quality offer.
Promoting the highest level of customer service standards, acting as an advocate and ambassador for AVADO.
Leading a high-quality, high-performing team with an authentic leadership style that delivers:

Team and individual growth, development and progression
Real clarity of responsibility for each and every person;
Genuine, meaningful alignment with AVADO's broad-ranging ambitions;
True autonomy in the what, why and how of work;

Own and manage the optimisation and consistent delivery of all relevant operational processes.
 WHAT YOU'LL BRING
Key to this role is the ability to get right into the work and drive full and thorough, future-proof optimisation of processes.
Seriously good people leadership skills are an absolute must.
High degree of commerciality is essential; we have big ambitions that require careful management of costs and ROI.
Extensive knowledge of the IT apprenticeship market and courses is essential.
As is extensive experience of delivering large independent projects effectively and on time.
We also need experience within a commercial product / programme development environment, along with experience of working in an education environment and in online / distance learning that relies heavily on the use of technology.
A professional teaching qualification is advantageous.
Exceptional communication skills are a must… As is comfort with technology, passion for education and seriously high levels of integrity.
WHAT DO YOU GET FOR WORKING AT AVADO?
Being part of the UK's leading EdTech company means more than just being good at what we do in our subject matter expertise. What you bring in terms of skills is obviously very important. But our first passion and skill really lay in helping individuals and organisations grow, using our "learning that works" methodology. With offices across the globe, you'll get to collaborate with people from Germany, Singapore, Hong Kong, USA, and across the UK. We use our skills to help people improve theirs.
 And… just for being here, we offer you a culture that's created and nurtured by super smart people and underpinned by our Values. Our Values of Accountability, Ambition, Care, Empowerment and Transparency were created for our people, by our people; they guide our thinking, decisions and actions, creating a truly unique place to work. You will also get a chance to be at the forefront of digital transformation and professional growth, enviable workspaces, serious personal development opportunity and a few nice job-related and lifestyle perks.
A FEW MORE THINGS ABOUT US…
We're proud of what we're doing and relentless in doing the right thing. In addition to this, we can offer you:
A home in our growing, ambitious team, whose sharp focus is growing the EdTech industry;
The opportunity to truly own and be responsible for making great things happen, making a real difference and working with some of the world's leading brands;
A fast and furious, exciting place to be with real challenge and a meaningful opportunity
 … AND WE'RE HIGHLY INCLUSIVE
AVADO is one of those rare places where anyone from anywhere with any background or experience is free to come and do their very best work. We believe in the diversity of thought, as that's what helps us help our customers and learners – whether investing in their own development, or having their employer invest for them. Equality, diversity and inclusion are values that are critical to our success; come and see for yourself.