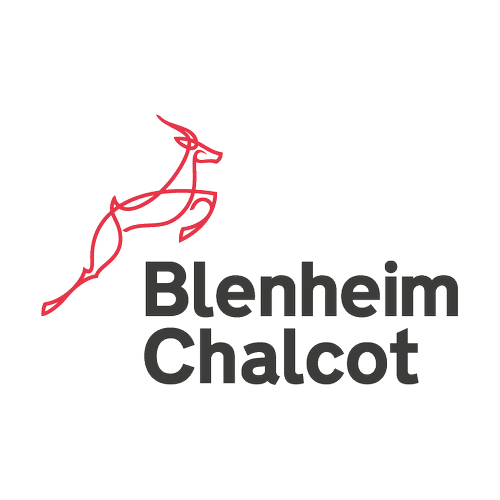 Job Title: Financial Controller, Blenheim Chalcot
Reports to: Manoj Bithal, Head of the private office of Blenheim Chalcot 
Location: Hammersmith, London
ABOUT US
Blenheim Chalcot is the UK's leading digital venture builder. We build tech start-ups that are geared to disrupt and transform sectors. We invest more than just funds, we invest our knowledge and experience, our ideas and our infrastructure. Our ventures are at the forefront of a multitude of industries covering FinTech, EdTech, Media, Sport and more.
Blenheim Chalcot is a cohesive group and we have a strong culture built around curious, engaging and innovative people. Working alongside entrepreneurs and co-founders, we support our ventures from start-up to scale to exit, giving them access to the global networks and services they need to grow.
Our portfolio represents sales of over £300 million, more than 3,000 employees and a successful track record of over 40 companies. We host our start-ups in an incubator, within a 30,000 sft venture hub office in Hammersmith, home to a buzzing mix of fast growth digital start-ups. We currently have 19 companies in the portfolio which vary in stage from seed to venture to growth to scaling.
One of our key differentiators in the market are the strength of our networks across industry, government, academia and investment and this together with our venture building experience and Venture Builder Services means that we can genuinely claim to accelerate the growth and success of our portfolio companies more significantly, quickly and sustainably.
More details can be found at www.blenheimchalcot.com
THE ROLE
This is a newly created role to provide rigorous financial and operational discipline in supporting the private office management company and associated debt lending vehicles that are primarily lending to the Blenheim Chalcot portfolio of businesses. 
The private office of Blenheim Chalcot has recently undertaken a re-organisation of its corporate structure and the candidate is expected to follow through in introducing key reporting disciplines and corporate governance.  The candidate will be supported by an existing junior accountant.  
This position will be based in London, in a close knit team as part of a busy, wider investment and venture building support function.
Day to day responsibilities will include:
Establishing robust, best practise controls and processes to manage the financial reporting of the relevant legal entities and businesses
Reporting and tracking of personal investments into and external to the Blenheim Chalcot portfolio
Preparation of monthly management reports
Preparation of board reports to the Principal partners of Blenheim Chalcot
HMRC compliance and reporting of statutory accounts
Building relationships with the investment teams to ensure cashflow management is challenged, accurately reported and communicated timely
Supporting execution of projects as determined by the Board
Managing a junior accountant to support the above activities
ABOUT YOU
The ideal candidate will be a qualified accountant (ACA, ACCA) with a good grasp of technical accounting knowledge. It is essential that successful applicant is comfortable delivering timely reports, working with multiple teams to collate raw data, challenging the data and drawing out insightful conclusions and recommendations.  Excellent stakeholder management experience is essential to being successful in this role.   Coming from practice, experience of having worked in a private office and dealing with accounting and tax matters would be a significant advantage.  
The Ideal Candidate
Qualified Accountant
+2 Years' PQE of commercial experience in an private office or finance department of an Investment advisory firm
Ability to design, execute and report against processes for new businesses
Understanding of personal and corporate tax to support projects with the relevant execution teams
Ability to work autonomously but draw up wider teams for data extraction
Meticulous attention to detail  
Energetic, trustworthy, with an enquiring mind and passion for excellence and innovation in pursuit of business growth and success;
Be comfortable in a fluid, progressive and dynamic, change orientated environment, and able to deploy:

a proactive and confident approach;
excellent communication and organisation skills;

Dynamic, insightful and influential with the ability to operate at strategic and operational levels.
WHAT WE CAN OFFER YOU:
A chance to be a part of, a close-knit team but with regular interaction with the investment and advisory teams, within the UK's leading digital venture builder
The right mix of challenges, learning and development opportunities
Discretionary bonus
25 days of paid holidays
Life Assurance – 4 x annual salary. Pension Scheme, Cycle to Work Scheme, Childcare Vouchers
Flexible Benefits: Perkbox, Private Medical, Gym Subsidiaries
Free fruit every day
OUR CULTURE:
Our culture is inclusive, modern, friendly, smart and innovative – we seek to employ bright, positive thinking individuals with a can-do attitude.  Our people enjoy challenging themselves to be the best at what they do – if that sounds like you, you'll fit right in!
OUR VALUES:
Never stop looking for a better way of doing things;be curious
Building businesses is fast-paced and fluid; be nimble
Sharing knowledge and networks builds better businesses; be collaborative
Understand getting the best out of people is better for everyone; be supportive
The best ideas aren't always your own; seek diversity
Decisions should be driven by analytics and customer insight; embrace data
Keep going when the going gets tough, be open to feedback and willingness to change and experiment; be resilient
Keep promises, drive to achieve, commit to deliver high quality work;be dependable
Knowing why we are doing something and that it matters makes us better at what we do: be clear on purpose.
OUR BEHAVIOURS:
Honesty and integrity – trustworthy
Resilience - keeps going when the going gets tough, remains optimistic in the face of challenges, open to feedback and willingness to change and experiment
Team work – is collaborative and supportive, elevating and developing others to deliver results,
Innovation - restless to improve, challenges how to make things better
Deliver results - keeps promises, drives to achieve, commitment to high quality work
People awareness – collaborative and supportive, respectful
Commercial awareness - looks for best value solutions for the business, understand costs / revenues, spends money wisely
CSR OFFER:
Blenheim Chalcot is committed to delivering social impact across the portfolio wherever possible. Rather than just write a dusty CSR policy, or send a team out to paint a playground once a year, we chose to support four charities directly within the portfolio – which means that over 15% of our ventures are charities.
These charities are the British Asian Trust, The Royal Foundation of the Duke and Duchess of Cambridge and the Duke and Duchess of Sussex, Onside Youth Zones, and TechTrust. In the same way that we support our ventures, our Partners provide direct hands on support to the charities through sitting on the boards and much more. In addition, we employ a full time Head of Social Impact who is responsible for boosting our impact across these charities and seeking out social value opportunities across the wider portfolio
We also encourage our ventures to engage in their own social and charitable initiatives, driven by staff – many of the ventures have selected long term charity partners which they are supporting on an ongoing basis.
PROCESS
We will look to invite interviewees into our own incubator; home to a mix of BC digital start-ups. This will be an opportunity to meet with the Head of the private office of Blenheim Chalcot as well as functional leads, before meeting other members of your team and then one or two of the Founding Partners at final stage.
Our approach and style is professional yet down to earth. Whilst challenging, we hope the process will be as engaging and insightful for you as it will be for us.
 Individuals seeking employment at Blenheim Chalcot are considered without regards to race, colour, religion, national origin, age, sex, marital status, ancestry, physical or mental disability, veteran status, or sexual orientation.