AllStripes is a Series B healthcare technology company building the go-to operating system for precision drug development. Our platform is two-sided, serving both patients and biopharmaceutical customers. For patients, AllStripes is a trusted brand that empowers them to advance treatments in their own conditions; for biopharmaceutical companies, we are an enterprise platform that offers clinical insights not found anywhere else.
In the past, the biopharmaceutical industry thrived off blockbuster, "one-size-fits-all" medicines that worked for only a subset of patients. As a result, drug companies are doing research on smaller, more targeted patient cohorts, relying on communities to gather deeper insights to conduct more precise research. Rare disease has emerged as the model to enable our shift to true individualized, precision medicine affecting 1 in 10 people globally, in aggregate affecting over 300 million people. Rare disease is the fastest growing segment in biopharma, constituting ~50% of all new drugs approved by the FDA each year and $242 billion in U.S. drug spend in 2024.
We believe that all diseases will eventually be diagnosed, researched, and treated as rare diseases. AllStripes bridges the gap from broad to precise, and tackles the biggest challenges in drug development: 1) identifying and engaging patients directly, and 2) translating aggregated data into actionable insights to accelerate treatments.
We are in an exciting period of growth and are looking for an Evidence Strategy Director within our Research and Clinical Strategy team. You will be responsible for working with our prospective and current life sciences partners to identify how AllStripes' data and solutions can advance their drug development goals. You will apply your RWD expertise and learnings from customer engagements to advise our Commercial, Product, and Marketing teams on the development of our go-to-market strategy and standard offerings.
What You'll Do
Partner closely with our Commercial team to develop a cohesive life sciences customer evidence strategy, ensuring AllStripes is proactively developing solutions that anticipate the needs of our partners across the drug development lifecycle

Serve as a RWD subject matter expert for prospective and existing customers; advise them on RWD evidence strategy and how AllStripes' data can serve their needs.

Design solutions for prospective and existing customers and provide input into proposal generation and long-term account strategy

Translate the needs of our customers into requirements for our product and research teams

Develop long-term relationships with our customers to ensure we grow with them over time, and translate their feedback and needs into recommendations that inform our future product roadmap and go-to-market strategy

Over time, manage a team that supports our growing portfolio and ensures we are proactively getting ahead of our customers' needs
You will work closely with our Commercial, Marketing, Research, and Product teams.
Who You Are
An advanced degree (MS, MPH, PhD) in a relevant quantitative, biomedical, or clinical discipline. Relevant life sciences and real world evidence strategy experience may be considered in lieu of advanced degree.

At least 6 years of experience working with RWD in the life sciences industry, with increasing responsibility. Previous experience working directly in life science strategy consulting or in an evidence strategy position within pharma is a plus.

Strong understanding of different RWD sources, study designs, methodology, limitations, and how RWD is used across the drug development lifecycle

Understanding of the roles and data needs of major stakeholders in the life sciences (clinical, HEOR, market access, medical affairs, etc.)

Past experience designing research studies using a variety of data sources

Incredible verbal and written communication skills for a variety of audiences; you can communicate complex concepts in an easy-to-understand manner

Ability to think creatively; you are energized by the idea of meeting customer needs in a way that is feasible, repeatable, and scalable, rather than developing custom solutions each time

Must be comfortable with and energized by working across a variety of clinical indications and therapeutic areas

Ability to work independently in a fast-paced environment, with little direct supervision

Strong relationship-building skills, both with internal and external stakeholders. You believe we are stronger as a team; you cultivate and demand an environment of trust, collaboration, and empathy both within your own team and with your peers

Past experience managing teams preferred

What We Offer
90% covered medical, dental, and vision plans for you + 75% coverage for dependents
Flexible PTO + 14 paid holidays per year
401(k)
$1,500 workstation set-up budget (in addition to your laptop, monitor, and peripherals) + monthly cell & internet reimbursement ($75 and $50, respectively)
12-week parental leave policy for all new parents
HSA contribution + FSA
Team meals & activities
---
About the Hiring Manager: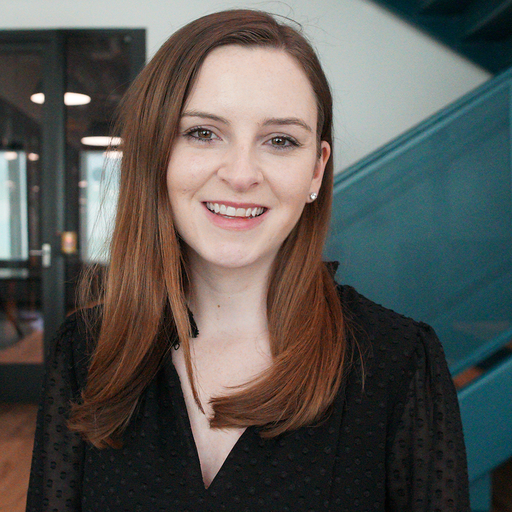 Kristina Cotter- VP of Research
We are a highly mission-driven team of creative problem solvers. The mission is near and dear to our hearts and many members of our team support loved ones with rare diseases in their families. Our values reflect the values of the rare disease community of patients, doctors, and researchers: be passionate and courageous in the face of challenges and pioneer innovation where there isn't a clear path forward. If our mission resonates with you, and you only match some of these attributes, we hope you apply regardless. We are committed to a diverse and inclusive workplace, and enthusiastically encourage people from historically underrepresented groups in tech to apply to AllStripes.
A key to our success is having an unwavering commitment to incorporating Diversity, Equity, Inclusion, & Belonging (DEIB) into our core values. We see DEIB as an opportunity to grow patient and employee populations that provide the deep insights needed to empower the rare disease community to unlock new treatments. On our journey to ensure representation amongst our internal team and across our patient platform, the breadth of our efforts will responsibly evolve as our social climate continues to change.
We can't wait to learn more about you! Check us out on Builtin